Whether your Easter traditions involve a raucous family egg hunt or enjoying the cut-price Easter eggs in the days following the chocolatey celebrations, one thing is for sure: Easter is one indulgent holiday.
Many families go all out and do a big roast dinner to mark the occasion, or simply fill up on delicious chocolate.
To honour the Easter weekend, one popular Mexican mecca on Irish soil is melding the sweet and the savoury into a very intriguing Frankenfood.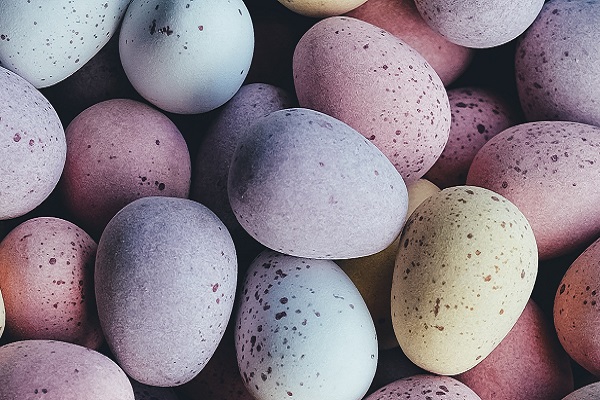 The avocado pizza, the cronut, the carrot latte and the unicorn anything dominated the 2017 frankenfood trend charts.
In 2018, we saw the eggs benedict doughnut, the crossushi and salted watermelon.
2019 kicked off with the sushi sandwich, and now another iconic food pairing has been blended.
Boojum has a massive Irish fan base, with their burritos making the 4th most ordered dish globally on Deliveroo in 2018, and the food favourite has risen again to create a bespoke miracle for Easter.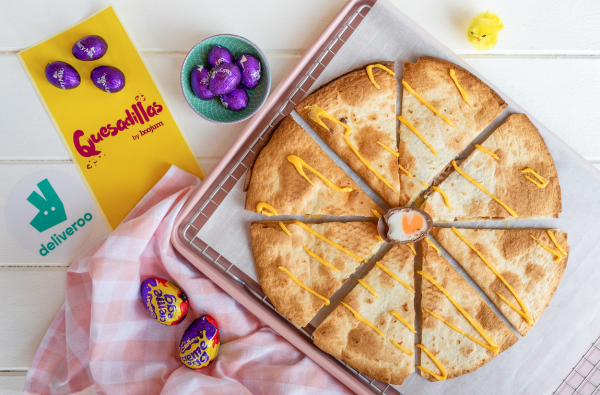 Teaming up with an Easter classic, the Cadbury's Cream Egg, Boojum's speciality team at Quesadillas by Boojum have collaborated to concoct the Cadbury's Cream Egg Quesadilla.
The traditional Mexican flat bread has been reimagined to host the sweet treat, as well as a generous helping of the sumptuous Cream Egg goo poured over top. Is that the unmistakable sound of growling stomachs we hear?
Joe Groves at Deliveroo says: It is a privilege to partner with the amazing team at Quesadillas by Boojum to bring this bizarre creation directly to our customers' doorsteps or desks.'
'Two things we absolutely love in Ireland are Boojum and chocolate, and since our creativity knows no bounds, we thought, 'why not bring these two together?' they finished.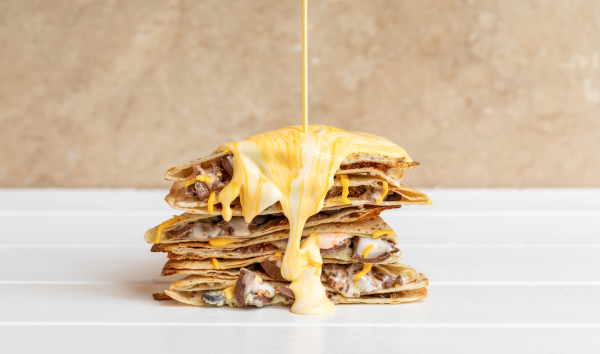 If this sounds like something that would be right up your alley, here's how to get your hands on one:
The Creme Egg Quesadillas will be available exclusively from the Deliveroo app or website during Easter.
They launch on Wednesday, April 17th and are available to order up until Easter weekend - with Quesadillas by Boojum of Dublin, Cork, Limerick, Belfast and Derry all participating.
If you're not feeling like cooking over Easter, this could be the perfect treat to satiate the salivating family you might have around, or if you will be spending the holiday solo, it could be ideal for a quiet night in foodie experience.
The dish is priced at €9.50 (ROI) and £7.50 (NI) respectively - happy hunting.