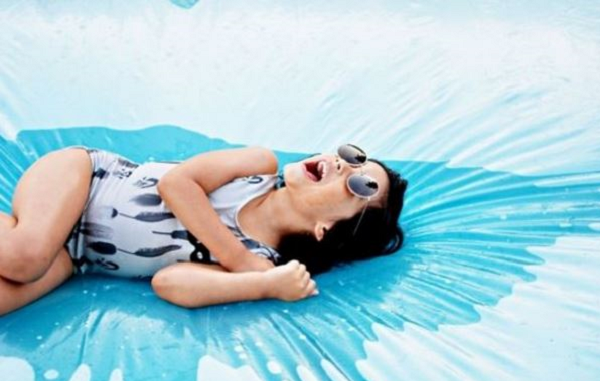 You may recall a super-cool craft we shared not too long ago, called the 'water blob'. The 'water blob' is, well, exactly that – a giant blob of water that the kids can roll around on to their hearts' content of a summer day.
This craft is one definitely worth rolling out again this summer, and we have a very fun twist to mix things up – turn it into a treasure hunt!
What you will need:
Water (garden hose)
Plastic sheeting
Duct tape
Blue food colouring
Glitter
Plastic pound shop toys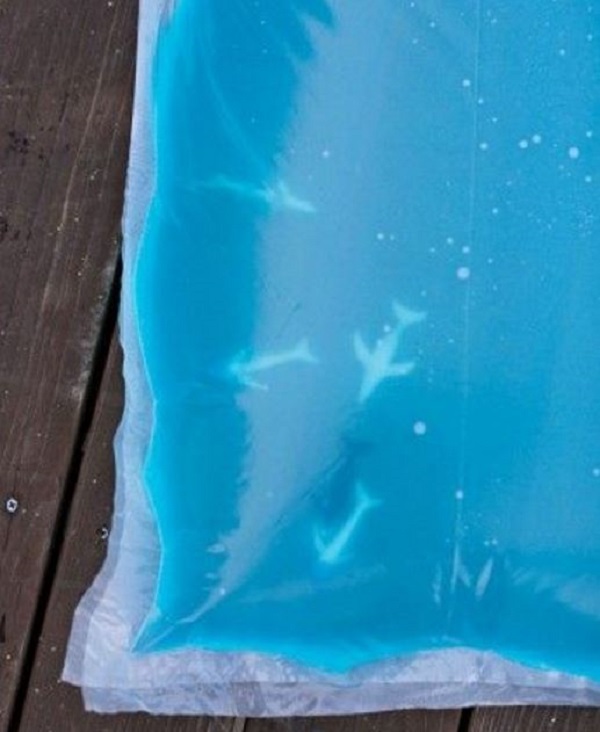 What to do:
Take a large length of plastic sheeting and fold it over in half.
Tape up two sides of the plastic with your duct tape, leaving one side open for filling.
Take your hose and fill the 'blob' with water, but be sure to leave enough space to add your toys and allow the kids to roll around on top without it bursting.
Add in a decent amount of food colouring to give the water its blue colour, and some glitter to make it sparkle.
Take a selection of toys (cheap, pound shop toys that won't break the bank) and add them in.
Finally, tape up the last side of the blob.
You're now ready to start the treasure hunt. This is best carried out with a group – simply call out which toy you want them to locate, then let them enjoy the search for the elusive treasure!
Images via Pinterest
SHARE with a fellow mum whose kids will love this game.