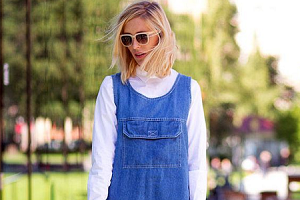 It's one of the most versatile and enduring trends of all time, but that doesn't mean that we can't add a new-season twist to our favourite denims. Here are three ways to make a fresh style statement with denim this spring.
1. Dungarees
True, they may not appeal to everyone, but these are the epitome of comfy, casual chic. Team with pretty pumps or your favourite trainers, and anything from a sweater or a basic T-shirt to a shirt underneath. Those looking to embrace the trend in the warmer weather might like to try the short-dungaree look.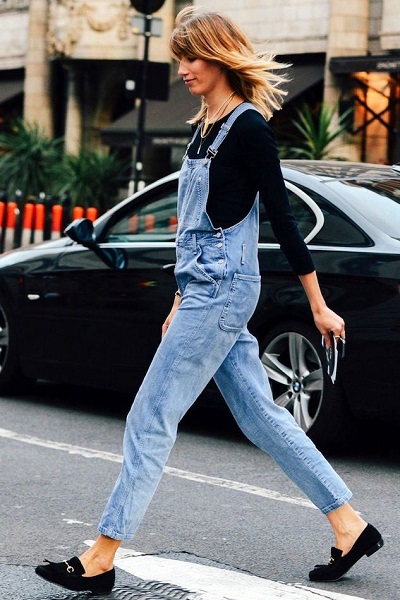 2. Pinafore
A more feminine take on the dungaree look, but retaining the charm and comfort, a denim pinafore makes for a pretty change-up to your usual shift dresses. Again, you can style this to make it as casual or dressy as you like – the key is in your choice of layering (both under and over) and your footwear.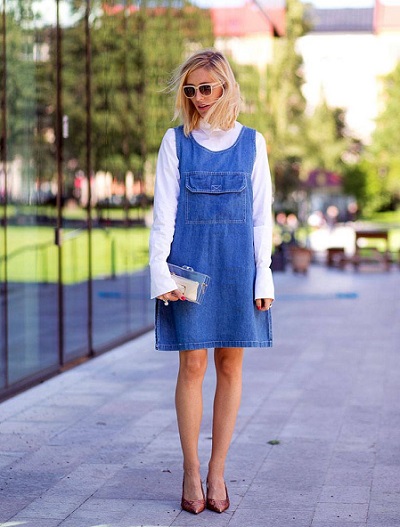 3. Button-front skirts and culottes
Combining the denim and retro 70s trends, a button-front skirt or sweeping culotte trousers will really liven up your look this season. Embrace the retro look by teaming with fringed suede, or play on spring's minimalist look by pairing with your best basics.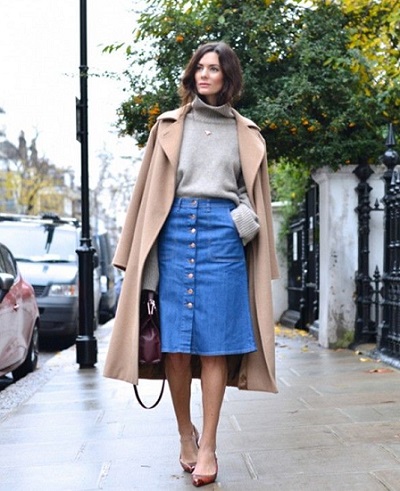 Images via Pinterest