A trend that looks great on everyone and stands the test of time from year to year is always worth investing in, and this is exactly why we love the nautical look. Classically feminine and infinitely sophisticated, the nautical look adds a bright, fresh update to your spring wardrobe. Here are three key tips for pulling off the look.
1. Navy, white and red
The key colours of the nautical trend are traditionally navy, white and red, with the trio working oh-so perfectly together. Accessorising with tan or even a bold primary green elsewhere in your outfit will keep your look balanced.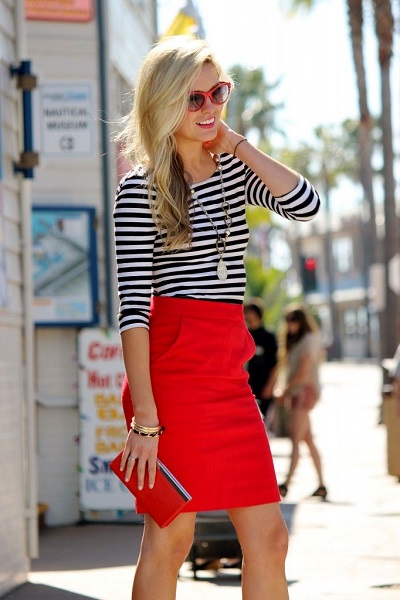 2. Spots and stripes
Spots and stripes are to the nautical trend what the leather jacket is to 90's grunge look – essential. From light prints on some flowing trousers to a big, bold pattern on a statement tunic, a colourful stripe oozes seaside chic. Pair your spots and stripes together fearlessly - this is one pattern pairing that is a match made in heaven.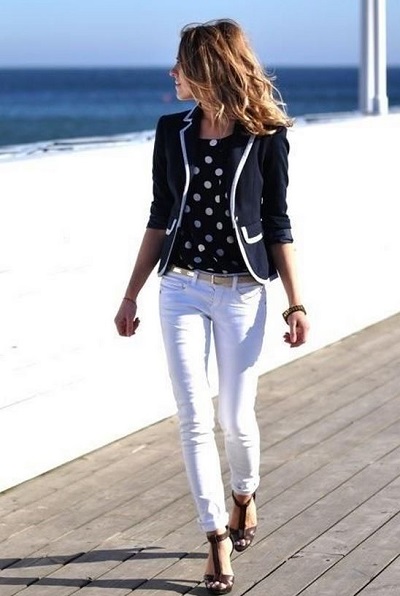 3. Oversized and flowing
We're quite literally thinking pirate chic here – palazzo pants, culottes, tunics and oversized knitted sweaters are key to this look. Comfort is important, and incorporating fabrics such as linen, light knits, cottons and crochet will ensure you both look and feel great.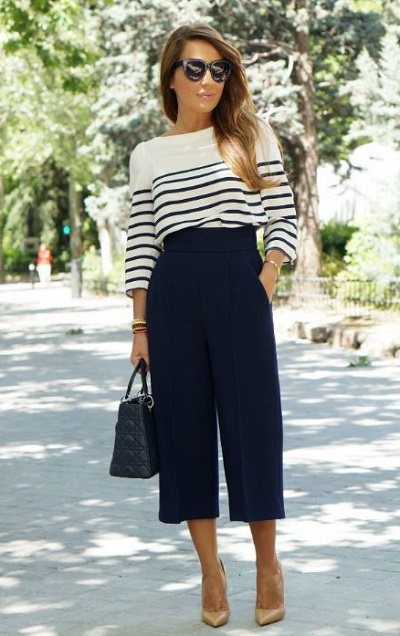 Key pieces to invest in:
White jeans/ linen trousers/ palazzo trousers
A crisp white linen shirt
An oversized striped tunic
A light, oversized (possibly off-the-shoulder) knitted sweater
A fitted navy/ white/ red blazer
Tan wedge heels
Denim culottes
Images via Pinterest