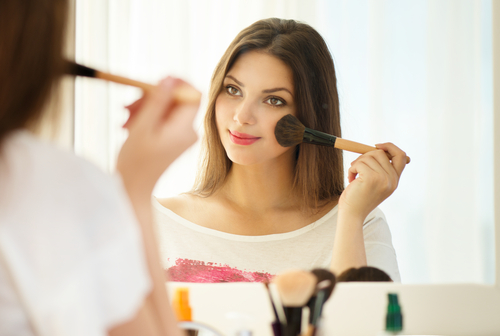 Whether you are going to a wedding, a First Holy Communion or Confirmation, the last thing you want is to have to keep touching up your make-up. Thankfully, there are plenty tricks to ensure it lasts the whole day.
Use concealer first
Hide and blemishes with concealer before you put your foundation on. this will mean you will use less foundation and you won't need to keep touching it up.
Dab concealer on eyelids
Put a dab of concealer on your lids to help your eyeshadow stay on for longer.
Eyeshadow along the rims of your eyes
Gently dab nude eyeshadow to the rims of your eyelids to help your eyeliner stay in place.
Prime your lips
To keep your lipstick looking fresh all day dab a little concealer or primer on first. The concealer will act as a primer and hold your lipstick in place a lot longer.
Moisturise, moisturise, moisturise
Allow your moisturiser plenty of time to soak in before applying your foundation. This will stop your foundation running and looking streaky.
Use a primer
One of the most effective ways to keep your make-up on all day is to apply a primer after your moisturiser.