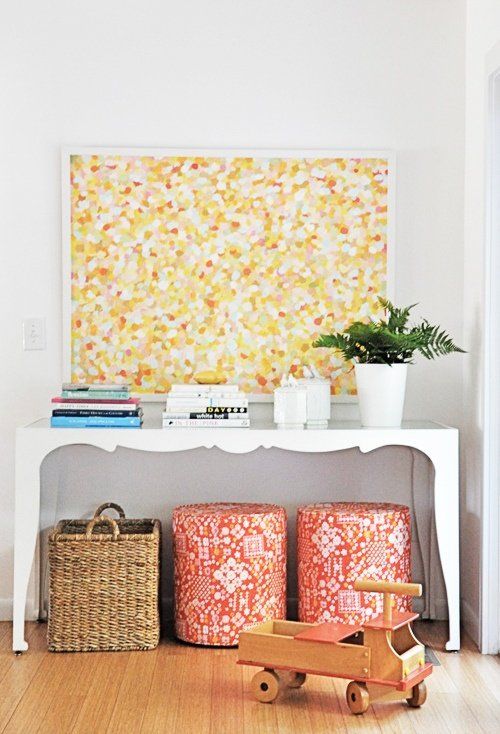 It's all too easy to overlook the hallway when it comes to making home improvements.
The hallway is usually the spot where clutter gathers up the most and where jackets, toys and schoolbags are all dumped every day.
Here are a few ways to organise your hallway, to make it a much more pleasant place to come home to.
1. Spruce up the cubbyhole
If your hallway cubbyhole is a dark, neglected pit in which to toss all things outerwear, your family will probably end up doing just that. Instead, de-clutter this spot, give it a paint job and some considered props: bins and boxes that add personality and texture.
2. Best foot forward
A hallway carpeted with shoes is a nightmare to navigate and an invitation for dust bunnies. Place a shoe-rack in this space, stocked with the footwear that you use most often: ballet flats for grocery runs, trainers for walks with the dog.
3. Keep it together
In an ideal world, sports gear, with its grass clippings and dirt clods, would never make it past the garage. But when football, tennis, or biking is in season, catch sports equipment in a low, open-weave metal bin. Put a weekly search-and-recovery day in place too, when everyone is responsible for relocating his or her belongings to their proper places.
4. Make a group effort
Replace unruly piles of clutter with multi-purpose hanging systems that minimise hunting and maximise vertical space.
5. Hats (and gloves) off
Stow hats and gloves in easy-to-grab soft bins organised by family member. Place the bins low for little ones and high for those who can reach.
6. Chart your course
An efficient entryway is tailored to the way you use it. If you're criss-crossing the space multiple times on each pass, it's time to re-examine the setup. Think of the order in which you shed gear (keys, bag, coat, shoes) and arrange accordingly.
7. Cover the bases
Go for a jute or sea-grass carpet, which traps sand and dirt, hides stains, and stands up to heavy traffic. It shakes out easily, and it's hassle-free to vacuum.
8. You've got mail
Stash unsorted mail in a bin near the door and you'll stop that creeping paper trail. A sturdy, smallish straw basket is best here.
9. Be weather-ready
Stash an umbrella for each family member in a corner-friendly square bin.
10. Give muck the boot
A bench tall enough to tuck welly boots will work well here, and a boot tray with a puddle-proof rim wil minimizes mess. Toss very dirty footwear into a sturdy wooden crate, where it can await proper cleaning.
Image via Pinterest.