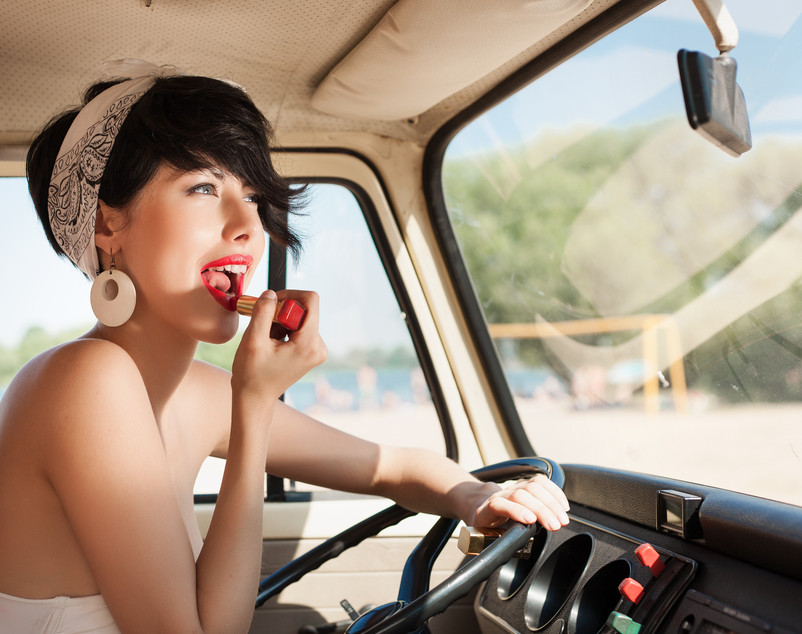 If you have to head to an event after work or you are running late and don't have time to redo your look, the following tips will show you how you can take your make-up from day to night.
All you need in your cosmetic bag are the following items: bronzer, concealer, mascara, brighter blusher, darker lipstick, brown eyeshadow and eyeliner.
1. Remove any oil on your face with blotting paper or a little tissue before touching up with your concealer, if you need to.
2. Sweep a little bronzer across your T-zone to give yourself a golden glow.
3. Open your eyes with a dark brown eyeshadow to give them a more dramatic look.
4. Line your eyes with a liquid eyeliner to create definition. Just go for your lid if you are short of time.
5. If you are reapplying mascara only do so to the ends as it can look clumpy if you go from roots to tips.
6. Don't forget to add a little blush to your cheeks. If possible, use a brighter shade than you did throughout the day.
7. Touch up your lips with a darker colour and apply a little gloss over to give it that extra oomph.