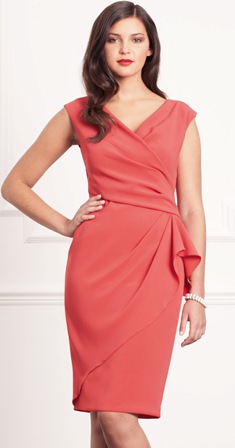 Dressing for your shape is essential to looking your best. Whether you're hourglass or apple,
www.littlewoodsireland.ie
has a fantastic online selection to suit all shapes and sizes. Littlewoods Ireland has developed its very own 'Style Guide' to help you find the latest looks to suit your body shape and personal style. Here is some advice from Littlewoods Ireland on how to dress for your shape.
Apple
If you are Apple shape, you carry your weight around your waist, so you should draw the eye to your upper body. Use lower necklines and embellished details to bring attention away from your waist, making you look slimmer. The stunning Love Label Embellished Panel Dress (€84) has a centred embellished panel to create a sleek silhouette and divert the eye away from your mid-riff.
Pear
Pear is the most common body shape for women where your hips and bum are larger and you have a smaller upper body. The key to flattering this shape is to create balance. Use bold colours and embellishment on your upper half. The Love Label Embellished Bustier Dress, (€84) is a fabulous party dress for pear shapes. The embellishment on the top will show off your petite upper body while the full skirt is ideal for skimming your hips and bum.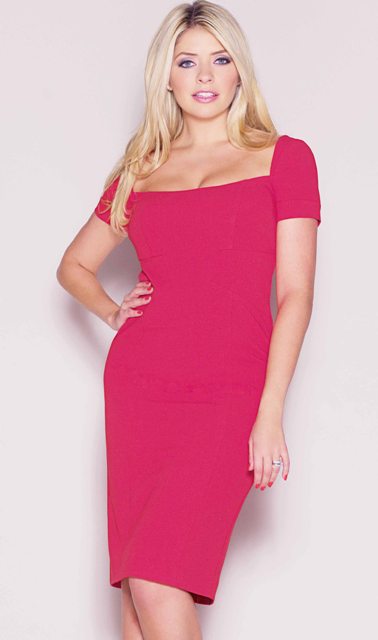 Strawberry
Strawberry shapes are larger on top with big boobs and broad shoulders, and have a narrower lower body. Structured pieces and classic tailoring work best for this shape. The Coast Emmy Shift Dress (€155) has a flattering clinched waistline which creates a sleek and feminine look.
Hourglass
If you have an hourglass shape then we are very jealous…this means you have curves in all the right places. Fitted pieces will flatter your shape best, accentuating your small waist. Try a figure-hugging bodycon dress like Holly Willoughby Bodycon Dress (€89). Pencil skirts are ideal for hourglass figures and the panel side detail of the Love Label Panel Midi Skirt Front (€29) will create a curvy silhouette.
Rectangular
This shape is often described as "boyish", usually tall and slim with few curves. Create the illusion of curves with pieces that clinch in the waist or have ruffles. Peplum skirts are a great statement piece and suit rectangular shapes perfectly. The hot pink Love Label Peplum Skirt (€22) will have a fabulous fashion impact.
Visit
www.littlewoodsireland.ie
to check out all these stunning fashion items and find lots of outfits to suit your body shape.