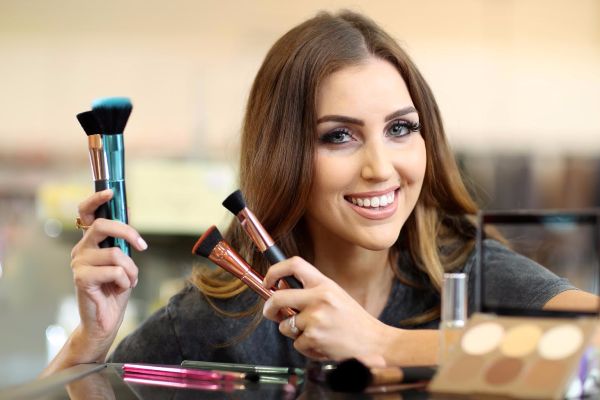 TK Maxx launched an amazing beauty event in store today, which will see the brand's biggest beauty offering EVER arrive in store for two weeks. We're talking designer and quality skin-care products, much-loved hair-care brands and big-name beauty and fragrance sets.
We actually had a sneak peak in store on Monday and there's some seriously amazing products!
As if all the amazing products were not enough, TK Maxx are working with three leading beauty experts across the areas of make-up, skin-care and hair - Tara O'Farrell, Triona McCarthy and Joanne Kelly to put together some of their top beauty tips from each of their respective fields
A video was put together highlighting all of the fabulous tips and tricks given by TK Maxx's gorgeous experts, including Tara O'Farrell, who is a talented makeup artist.
Tara shared some of her most important tips when it comes to doing your makeup, so listen up:
"Eyebrows done the right way can knock 10 years off you," explained Tara, who continues to explain the importance of choosing the right products for your eyebrows - because they shape your face.
Tara also explained her pre-makeup routine, which always includes sheet masks, "that are everywhere at the moment - I always use one before applying my makeup"
The MUA went on to explain how she chooses products, citing mineral based cosmetics as her go-to choice, because "they are so much lighter on the skin".
The video also featured acclaimed beauty editor, Triona McCarthy, who gave her two-sense on all issues relating to skin care and wellness:
"I always say to invest in an SPF, it is the best thing you can do for your skin," Triona explains to te viewers, highlighting how important UV protection is for the skin - all year round.
Triona then mentions the importance of a serum, and how nourishing it can be for your skin -"Use your serum all the way down your neck, and on your décolletage."
Next up we saw hairstylist Joanne Kelly, who provided some really amazing tips on how to keep those luscious locks shiny and healthy.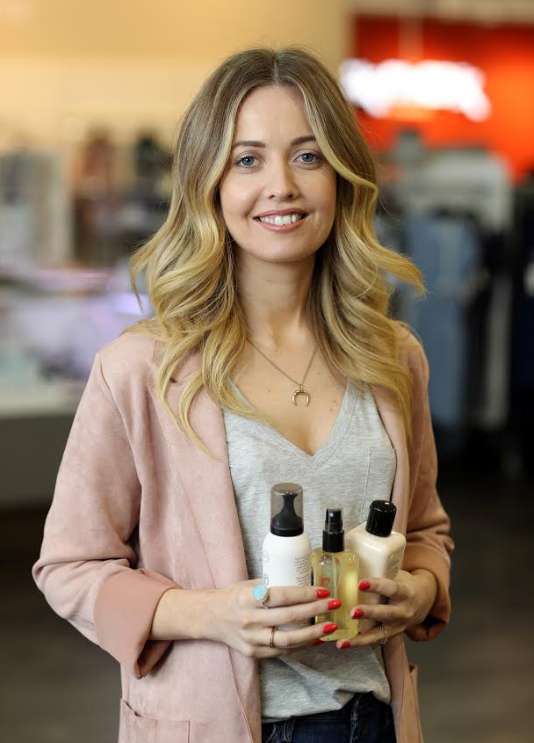 "Using masks that contain coconut and argan oil will really nourish the hair and help to de-tangle it at the same time," she explains.
Joanne also gave us some insight to a hair care trend that has been growing in popularity in recent months: Pre cleansing treatments have become a popular new trend in hair care routines. Use them a couple of times a month for really shiny and clean hair."
The best part of all these amazing tps is the fact that TK Maxx are offering a wide range of amazing products (at handsome prices) that will tick all of your beauty boxes.