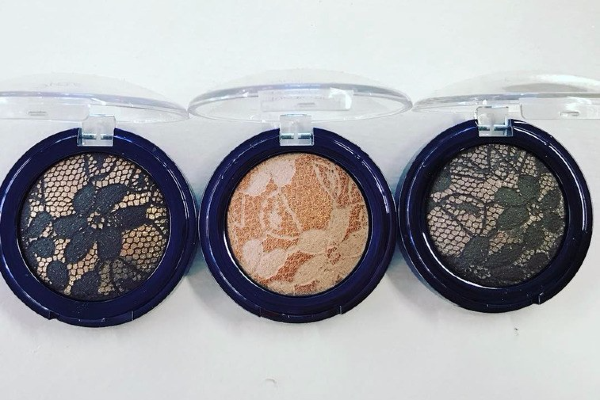 Black highlighter is officially taking over our social media feeds as the new coolest way to strobe your face.
We appreciate that it sounds kind of scary but trust us, it looks amazing.
Jeffree Star introduced us to the joys of the darker shades with his amazing Onyx Ice Skin Frost Highlighter, and we've been hooked ever since.
Black highlighter is the perfect addition to any makeup bag, as it can be used to achieve the perfect smokey eye, dabbed on lipstick for a vampy effect, and used on your cheekbones for an alternative contour.
Our favourite makeup brand, Two Faced, are getting in on the black highlighter action.
The brand's founder, Jerrod Blandino, recently shared an image on his popular Instagram, where he teased us about a new product.
"Finally got my samples from the lab. These are going to become something AmazeBalls," he captioned the snap, that showed three compacts filled with lace-looking powders.
The three pans of powder appear different, with the one in the centre looking like a typical, pinky highlighter.
The two pans either side of this classic cosmetic are a beautiful combination of black and gold, that will totally change up your makeup game.
Currently, we have no information as to when these products will officially launch, but we will be waiting with baited breath.