Does walking to the shop take longer than it should because the kids pet every animal they walk by? Are you constantly being asked to get a family dog or cat? Or is your child's bedroom wall covered in posters of all kinds of creatures and creepy crawlies?
If you answered yes to any of these questions, then you need to take the kids to these five holiday destinations:
1. Golden Retriever Festival, Invernesshire, Scotland
Taking place in July every year, this fun family festival includes a dog show, dinner, dancing and over 200 – yes, you guessed it – Golden Retrievers in attendance.
2. Okunoshima, Japan
This island located just off Japan is covered in rabbits! With a ban on hunting and dogs not allowed it is absolutely hoping with bunnies.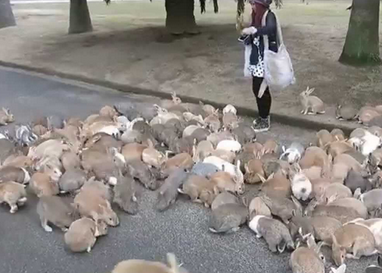 3. Assateague Island, Maryland
On Assateague Island the wild horses wander the stunning beaches and forests making this a once-in-a-lifetime place to visit.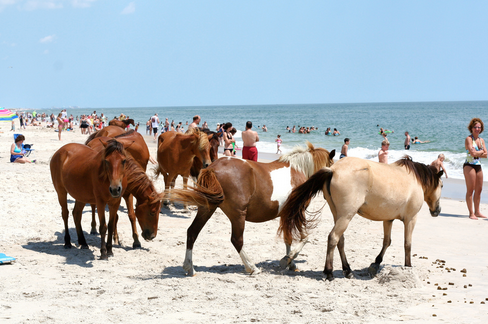 4. Giraffe Manor, Nairobi, Kenya
If you have your sights set on something a little taller than a horse, why not head along to Africa and stay a few nights in the Giraffe Manor! The majestic creatures are free to roam the property and you'll have to keep an eye on your brekkie as they have been known to pop their head through the window to say hello.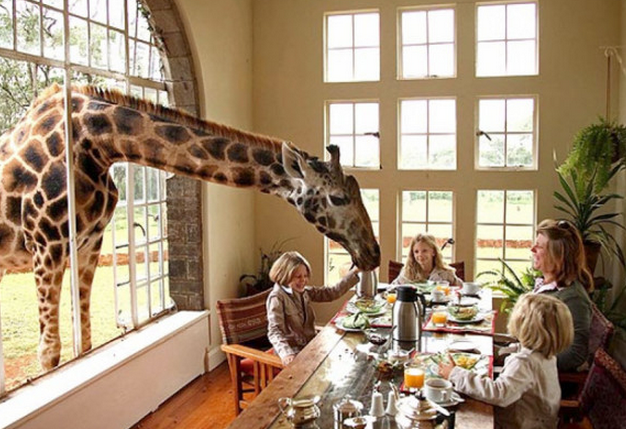 5. Dog-sledding Expedition, Algonquin Park, Ontario
Imagine experiencing the beautiful Canadian forests and woodlands on a sled being pulled by huskies. A little different to actually seeing wild animals it is just as magical.