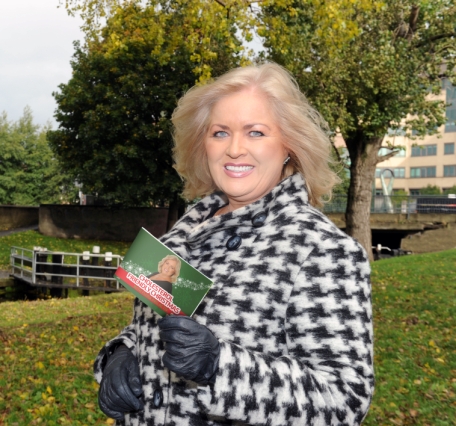 Sallyanne Clarke, mum and restaurateur, has teamed up with Flora pro.activ to put together a guide book for people who want to enjoy Christmas without compromising on their heart health.
Sallyanne, who runs L'Ecrivain restaurant in Dublin, draws from her 23 years of experience to provide families with top tips for making healthier choices over the festive season.
Dr. Patricia Heavey, Consultant Nutririonist with Flora pro.activ has also contributed some excellent advice for healthy eating at home of the Christmas period, including the guidelines from the new Food Pyramid, which has been recently updated by the Health Service Executive. This Cholesterol Friendly Christmas Guide also provides top tips for incorporating exercise into your daily routine.
The Guide is also full of fabulous cholesterol-friendly recipes, perfect for Christmas parties and dinners. Tasty dips and spreads such as Roasted Red Pepper Hummus or Smoked Mackerel Pâté are perfect for keeping in the fridge and are delicious healthy snacks.
Check out Sallyanne's top tips for dining out over the festive season:
If you choose to have some bread before the meal arrives, dip it in a little olive oil and vinegar rather than smearing with butter
With soup opt for minestrone or broth style to avoid added cream
Red meat and cholesterol are not the best of friends! Red meat is fine but maybe not everyday. When dining out try to opt for lean varieties, for example venison rather than rib-eye
Fish dishes are generally an excellent choice but can sometimes come with creamy sauces. Ask for the sauce on the side so that you can monitor how much you have
Side dishes can often contain hidden fat content. Opt for fresh salad leaves, rather than mash potato or creamed spinach etc.
Dessert doesn't have to undo all your good work. Dishes such as baked fruits are scrumptious and heart healthy. Sorbets are another excellent option and very refreshing
Cheese can be another foe for those with high cholesterol but if you opt to share a cheese board try to have just a little cheese with pieces of grape and pear
In restaurants, it can be easier to drink more alcohol than you intended. One tip is to only have your glass refilled when it's empty, which allows you to keep track of exactly how much you're consuming.
Watch out with cocktails and flavoured coffees as these can contain cream so read the ingredient list carefully