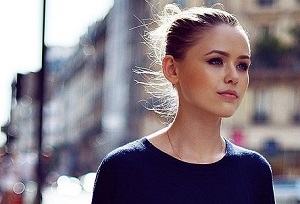 Picking outfits that suit your body shape can sometimes feel like a chore, but not to worry as there a few tips and tricks you can follow in order to dress and impress.
Apple or oval shape
If you're fairly proportionate, but carry weight around your middle, you are an apple. Choose clothing that highlights your best bits, such as legs or bust, which helps to hide your tummy.
Wear V-­necks and lower necklines to draw the eye up, elongating your body. Go for empire line dresses that gather under the bust to give the effect of a tapered waist, making you look slimmer.
Don't be afraid to show off your legs. A-­line skirts with a pair of heels will do the trick. Bootleg jeans or trousers will balance out your frame and flatter your shape.
Leave the clingy tops and dresses behind, and avoid wearing high­ necks or off-the-shoulder numbers. Banish your kitten heels and blocky boots, as they will shorten your body and draw the attention back to your middle.

Pear or triangle shape
For you big-bottomed ladies, this one is for you. The key to dressing for your shape is to emphasise your upper body and make your slim waist the focal point.
Tops that come in at the waist, or sit off the shoulder are perfect for balancing out your lower half.
Bright colours and bold patterns are ideal. Embellish with audacious jewellery to draw the eye away from your bottom.
Skirts that reach just above the knee or ankles are suited to your shape, so stick to A-­line or flared skirts; they will draw the eye away from the larger part of your body. For jeans and trousers, aim to wear dark colours with wide leg bottoms.
Ditch those tight­-fitting skirts and steer clear of embroidery near your hips or bum.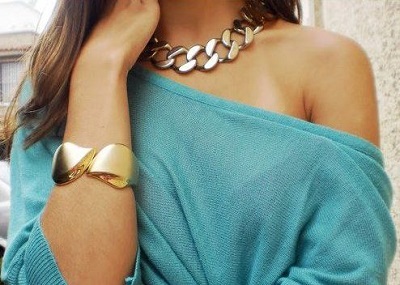 Strawberry or inverted triangle shape
Strawberry-shaped ladies tend to have a larger bust, with wide shoulders in contrast to their slim waist and narrow hips.
For this shape, you should aim to flatter your bust with sweetheart necks and wraparound dresses.
Try to acquire tops with V-necks or U­-necks to lengthen your neck. Bring balance to your frame by wearing darker-coloured tops, with light colours for your lower body.
Full and A-­line skirts will bring harmony to your shape. Embellished pockets will also provide balance.
Avoid clothing with shoulder pads, or tapered trousers. Bypass those halter-necks and puffy sleeves, as they will draw the eye to the upper body and give a top-heavy appearance.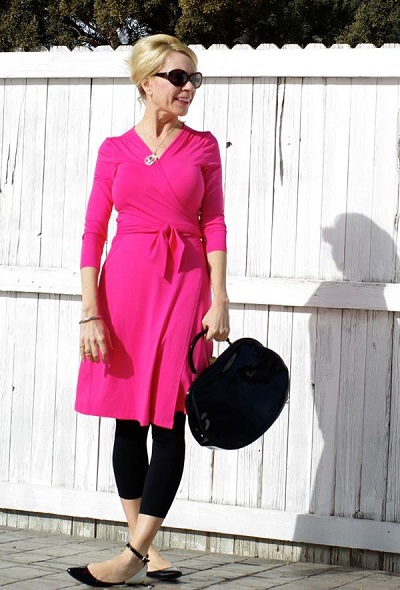 Hourglass shape
For the hourglass shape, it's all about curves. Rocking your proportional bust and lower body can be easily done.
Dress yourself in clothing that accentuates your slim waist. Pencil skirts and empire waistlines are perfect. Make your waist stand out with dresses and skirts combined with a belt. Open collars and form-fitting tops are ideal for exposing your neckline.
Hourglass ladies have the privilege of wearing almost any type of trouser, but you can balance your hips out best with bootleg jeans or flared skirts.
Shun those baggy jumpers and make your waist the centre of attention.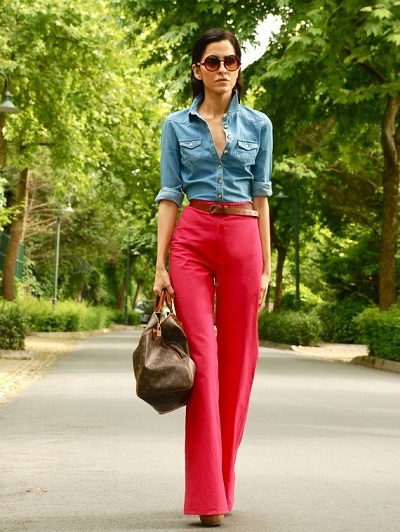 Straight or rectangle shape
For this straight shape, creating the illusion of curves is key.
Wear tops that nip in at the waist, and embellish your bust and shoulders. Ruching and detailed tops will add shape to your upper body.
Bottoms that dramatise your waist are perfect for creating a curvy shape. Straight, bootleg and high-waisted jeans or trousers are excellent for pulling you in at the middle and establishing a better figure. Skirts that are fuller, or bubble out are ideal also.
Stay away from low-rise jeans or trousers, as they will make your torso longer and therefore straighter. Stick to clothing that provides good shape for your body.
Images via Pinterest