The cold winter weather and the constant use of central heating can cause problems for your skin. Many woman will find their skin becomes dry over the winter month on their face, hands and feet.
Dry skin lacks sufficient moisture and as a result loses its natural smoothness and suppleness. Skincare experts Vichy, with trained advisors in pharmacies nationwide, have put together these top tips for preventing and treating dry skin this winter.
Daily Routine
Choose a daily skin care routine specifically designed for your skin type. A moisturiser applied morning and night is essential for dry skin. Vichy Nutrilogie (RRP €20.50) is a daily nourishing care which provides immediate relief and long lasting comfort from dry skin. Available for dry and very dry skin.
Sunscreen Saviour
SPF is not just for summertime and should be an essential part of all women's skin care routine in every season. Choose a light texture and wear under your makeup.
Hydrate Your Skin
Your skin maybe lacking oils but it is also important to keep it hydrated. Drinking at least one litre of water day water helps keep your skin hydrated.
Don't Mask the Problem
Avoid using harsh peels, masks, and alcohol-based toners or astringents, all of which can strip vital oil from your skin. Instead, find a cleansing milk or mild foaming cleanser, a toner with no alcohol, and hydrating masks. Vichy Purete Thermale Cleansing Milk (RRP €13.75) gently cleanses the skin leaving it soft and supple.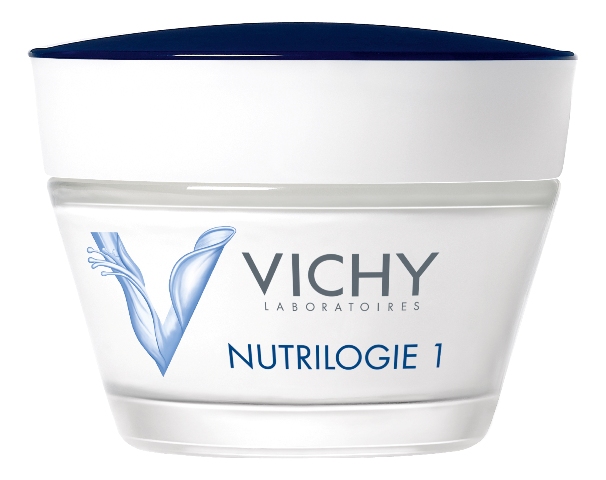 Healthy Diet
Make sure to keep your diet healthy and varied to ensure your skin is getting all the vitamins it needs from the foods you consume. Try to include a large variety of coloured fruit and vegetables in your diet as well as lots of oily fish and lean white meat.
Don't Forget Your Lips
Lips retain less moisture than other parts of the body, so they tend to dry out more quickly. Licking your lips will not moisturize them and instead will dry them out. Carry a lip balm such as Vichy Aqualia Thermal Lip Balm (RRP €4.00)
Consider Fish Oil Supplements
New studies have shown omega-3 fish oil pills may soothe dry skin. Patients who regularly took fish oils supplements said they saw significant difference within six few weeks of taking the fish oil supplements.
Use Lukewarm Water
Hot water is extremely drying to the skin. It removes the skin's natural oils that work to hold moisture in and protect the skin from environmental damage. Wash your face with lukewarm water, and avoid taking long baths or showers in order to try and retain skin moisture.
Exfoliate Regularly
Exfoliating removes accumulated dead skin cells from your face, which helps open up pores and prevent flaking. Exfoliate once or twice each week with a fine-grained product to treat mild flaking and dryness.
Avoid the nasties
Avoid caffeine, smoking, and alcohol. They act as diuretics and are guaranteed to suck the moisture from your skin.