Your child may be starting in childcare soon and you may be wondering how this will impact their daytime naps. Perhaps your child is already in childcare and is not napping well.
Here are my top tips to help.
1) Look at how your child falls asleep at nap time -
If your child requires a lot of support to fall asleep at home, ask your childcare provider if they are able and are willing to replicate how you help your child sleep at home. If not, it
can be a good time to practice your child's self-settling to sleep skills. There are lots of methods to help your child learn to self-settle to sleep, and this is something that I specialise in helping families to achieve using responsive methods.
2) Get your child familiar with their new childcare provider and environment before they are expected to nap there -
When your child is initially transitioning to childcare, lots of childcare providers recommend
your child gradually builds up the time spent with them, often starting with 1 – 2 hours per day. If you can, try and pick a time of the day for the induction to childcare at a time your child's nap is not due for the first few days (ideally when they have recently woken from a nap so they do not become tired in childcare). This helps your child become familiar with the new environment and childcare provider, which can help them feel more secure and
comfortable to fall asleep at nap time when the time comes for them to nap there.
3) Ask your childcare provider to replicate your child's nap schedule -
Don't hesitate in asking your child's creche or childminder to replicate their nap schedule from home. It is difficult for parents as there is a childcare crisis in Ireland and families are struggling to find childcare for their little ones, and naturally, we can be hesitant to make a list of requests for their childcare provider, however in my experience of working with families, creches and childminders will do their best to accommodate your child's sleep schedule particularly when they know how important it is to you. If your child is cared for in a childminder's house, it is important to ask them if they will be
leaving the house throughout the day for other drop-offs or collections and then you can consider how this may impact on your child's nap schedule and nap environment. Where a child is not having enough daytime sleep or becoming overtired from short/missed naps in childcare, this can result in unsettled nights.
4) Review your child's sleep environment in daycare –
Ensuring your child is comfortable will set your child up for nap success in their new environment. Try and replicate your child's sleep environment from home if possible, such
as if they sleep with a comforter or a pacifier, that you send these into daycare. It's important your child's sleep environment in childcare is safe (bouncers etc. are not safe for sleep). Childminders and creches want what's best for your child too so always make any concerns known to your childcare provider should you have any.
If your child is being cared for in a childminders house, a good option is to provide everything that is required for a safe sleep environment to your minder if required (such as a travel cot, suitable mattress and an audio/video monitor).
Starting your child in childcare can feel daunting however please rest assured your child is capable of sleeping well in childcare with some time and practice (and the right sleep environment). I also help families improve their child's sleep while in a childminder's or creche during the day and it is still possible to improve your child's sleep and to achieve a full night's sleep for your child. Wishing you the very best of luck in this next chapter. I share lots of free advice regularly on my Instagram channel - @phoenixdreams_sleep that may help you further.
Colette McCann
Certified Child Sleep Consultant, Parent Coach, and owner of Phoenix Dreams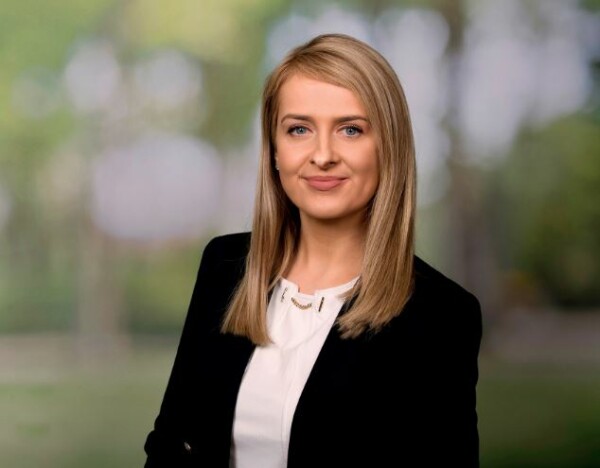 Colette who is a busy mum of 2, specialises in working with children from the newborn stage through to 10 years of age. She is one of the only experts in both Child Sleep and Behaviour in Ireland, having built up a strong reputation in Ireland and abroad with new and repeat clients.