Whether it is your first child or your third, parenting can be hard, overwhelming and isolating. More than one in two parents feel on their own and uninformed when it comes to dealing with their baby's minor ailments. What's more, 88 percent say that minor baby ailments can feel like major ailments as they directly impact their life.
Dentinox has teamed up with mum of one GP Dr Stephanie Ooi and parenting expert, mum-of-four and grandmother-of-two, Rachel FitzD, to share their top tips on how to bring your happy baby back, if they have a minor ailment:
1. Don't worry if little ailments start to feel like big problems
Parenting expert Rachel FitzD says, "It is completely understandable that when your little one is poorly, or has a minor ailment, you feel stressed, which can lead the little things to feel like major problems. You may feel solely responsible for your baby's every cough, sniffle, tear, and cry, but remember, that minor baby ailments are extremely common, very easily treated and usually nothing to worry about. If you are struggling, speak to friends, family or support groups. Or, speak to your health visitor or GP who will be able to provide you with some more personal advice."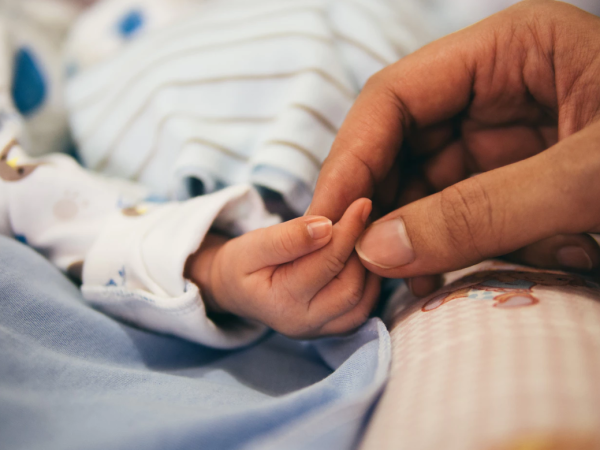 2. Some minor baby ailments will clear up on their own
"Remember that although some ailments don't look particularly nice, they often aren't uncomfortable, and will usually clear up on their own without the need for medication," explains Dr Stephanie Ooi. "If your baby doesn't seem bothered by a minor ailment, then usually there isn't anything to worry about. You can try things like cooled boiled water on sticky eyes, or olive oil/ vegetable oil on a dry scalp or cradle cap. Of course, if you are at all concerned, or any condition becomes worse, or your little one has a fever, lethargy or irritability, be sure to visit and speak to your healthcare professional."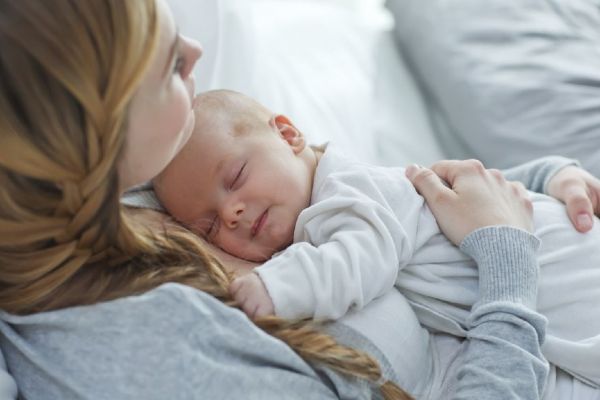 3. Learn the subtle differences between the ailments
"To make things more confusing, symptoms for some minor baby ailments can look very similar and so it is worth reading up on any key differences," explains Dr Stephanie Ooi. "Sticky eyes and neonatal conjunctivitis have similar symptoms; however, sticky eyes presents itself with a watery eye and glue-like discharge, whereas neonatal conjunctivitis presents itself as yellow discharge, puffy or tender eyelids and weeping eyes. Ailments like dry scalp and cradle cap are also often confused. Dry scalp is dry and flaky skin that may fall off your baby's scalp, whereas cradle cap is crusty, oily scales that protrude from the baby's scalp, and shouldn't be picked. If you're ever confused, speak to your health visitor or GP."
4. Find products that you can trust
"If you decide to look at treatments for your baby's ailments, you'll find plenty to choose from. There is a wide selection of products that could work for your little one," says parenting expert Rachel FitzD. Parents may want to try the new Dentinox Eye Wipes can help clean sticky eyes and the new Dentinox Scalp Oil, which can help moisturise baby's dry skin on the scalp.
Rachel FitzD adds, "Be sure to try out a selection of different baby ailment products to find one that you trust and works for you and your baby. Ask fellow mums for their suggestions, and speak to your health visitor or pharmacist for advice and recommendations."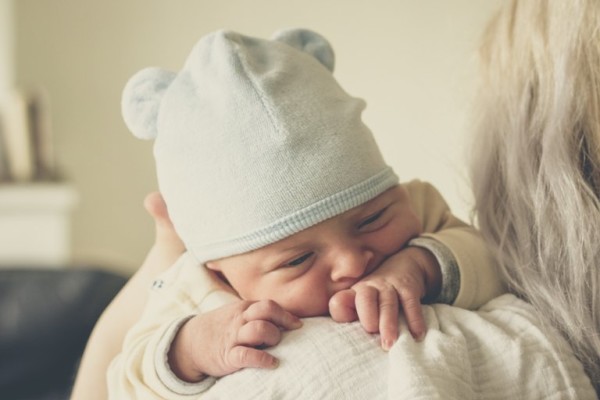 5. Relax and take time for yourself
"As difficult as it may seem, try to make some time for yourself, as caring for a little one with a minor ailment can be stressful," says Rachel FitzD. "You might feel as if you have no time for the things you have always loved to do, but taking this time can really help to refresh yourself so that you can continue caring for your little one to the best of your ability. You're doing a great job, so take it easy!"
For more information on Dentinox please visit www.dentinox.co.uk.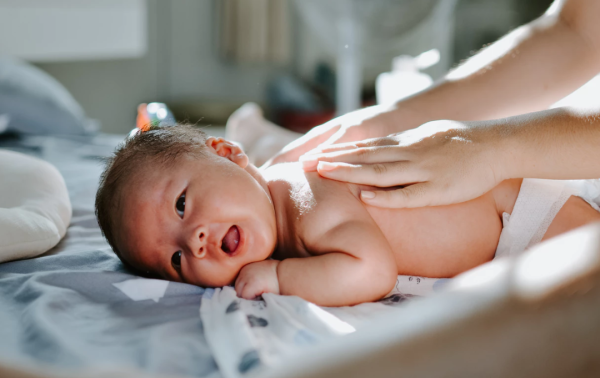 Bringing your baby home for the first time can feel scary, and parents may feel worried about the added issues of caring for their little one with an ailment. Dentinox, the baby ailment brand, has recently launched two new products, which can help manage dry scalp or gunky eyes, so that parents can help make their babies happy again. The two new products are:
Dentinox Baby Scalp Oil: The new Dentinox Baby Scalp Oil can be used to help moisturise and nourish dry skin on a baby's scalp. Did you know that a baby's scalp produces dry, flaky skin that may flake off, but it is not itchy, oily or greasy? Whereas cradle cap produces crusty, oily scales that protrude from the baby's scalp and should not be picked?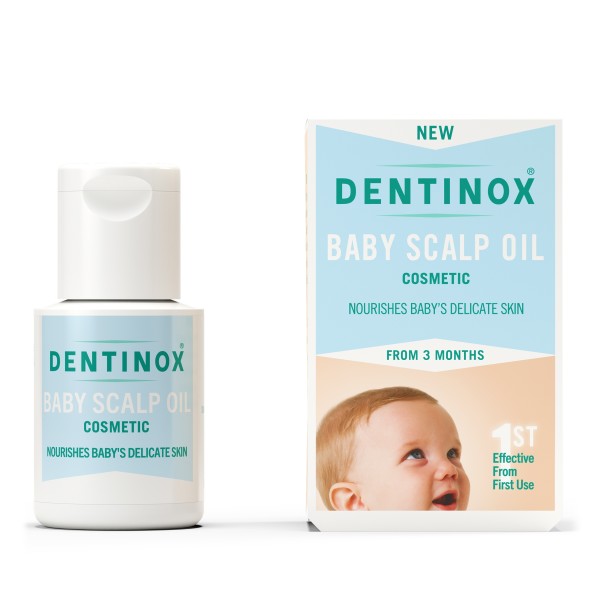 Dentinox Baby Scalp Oil includes a blend of nourishing botanical oils. It also contains Vitamin E, which conditions and protects the skin and chamomile, which is both calming and soothing. Dentinox' Baby Scalp Oil moisturises and nourishes babies' delicate skin on their scalp and has been dermatologically tested. It absorbs quickly and the nourishing plant oils help soften dry skin on the scalp. This product is available in Boots (RRP £5.49). Dentinox Baby Scalp Oil can be used from three months old.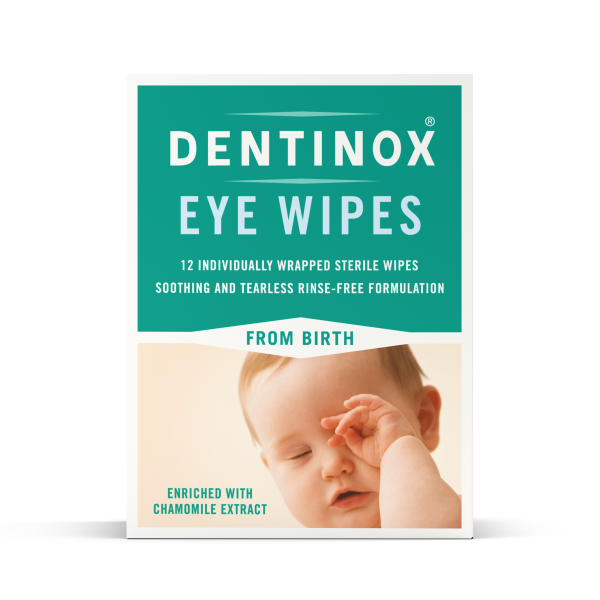 Dentinox Eye Wipes: Sticky eyes are characterised by a watery eye and glue-like discharge. This is common in newborns and young children because their tear ducts are not yet fully developed. The Dentinox Eye Wipes, unique to the baby aisle, are specially made to gently cleanse baby's eyelids and lashes and remove sticky residue, secretions and crusted matter from around the eyes. Each wipe is individually wrapped, so it is safe and sterile. The wipes are fragrance-free and contain chamomile extract, which has calming properties. They are also hypoallergenic and pH balanced – perfect for your little one's eyes when you are out and about. This product is available from Amazon and independent pharmacies. (RRP £4.99) Dentinox Eye Wipes can be used from birth and are enriched with chamomile extract.