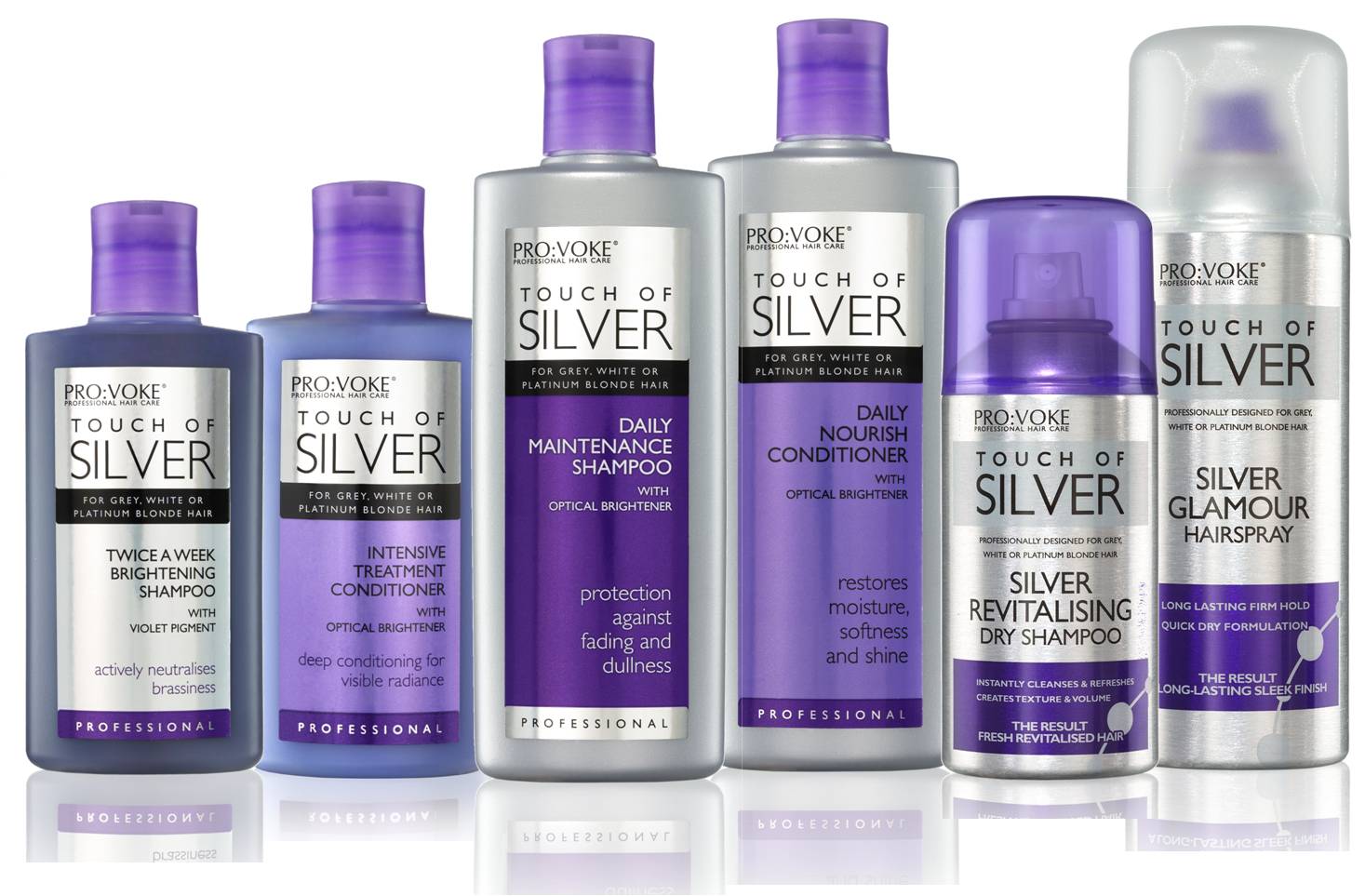 Touch of Silver is a revolutionary hair care range designed for grey, white and platinum blonde individuals that promises to put life back into dull, lacklustre and tired hair. Touch of Silver works in three steps, neutralising any brassiness in the hair while also leaving it salon fresh and glossy.
Step 1:
This involves the application of a deep purple Twice a Week Brightening Shampoo (RRP €4.06).This unique purple formula neutralises yellow tones in the hair and adds a shine to tired hair.
Step 2
The application of Touch of Silver Daily Maintenance Shampoo (RRP €3.04) on a regular basis helps maintain silver tones in the hair and avoids any colour build up. This shampoo has a gentle cleansing formula and also contains a UV absorber and Sunflower Seed Extract to protect the hair.
Step 3
Daily Nourish Conditioner (RRP€3.04) helps restore moisture, softness and shine. Apply after applying Daily Maintenance Shampoo to infuse extra moisture into the hair and give it an improved smooth and silky texture.
We are trying this at the moment and the results are good so far. The programme is easy to follow and the prices are very attractive to encourage you to use it - especially in comparison to salon priced brands. As with all colour treated hair, MummyPages recommends that you continue to use your monthly conditioning treatment as this product is a daily conditioner rather than a deep conditioning treatment.
Touch of Silver products are available at pharmacies nationwide.