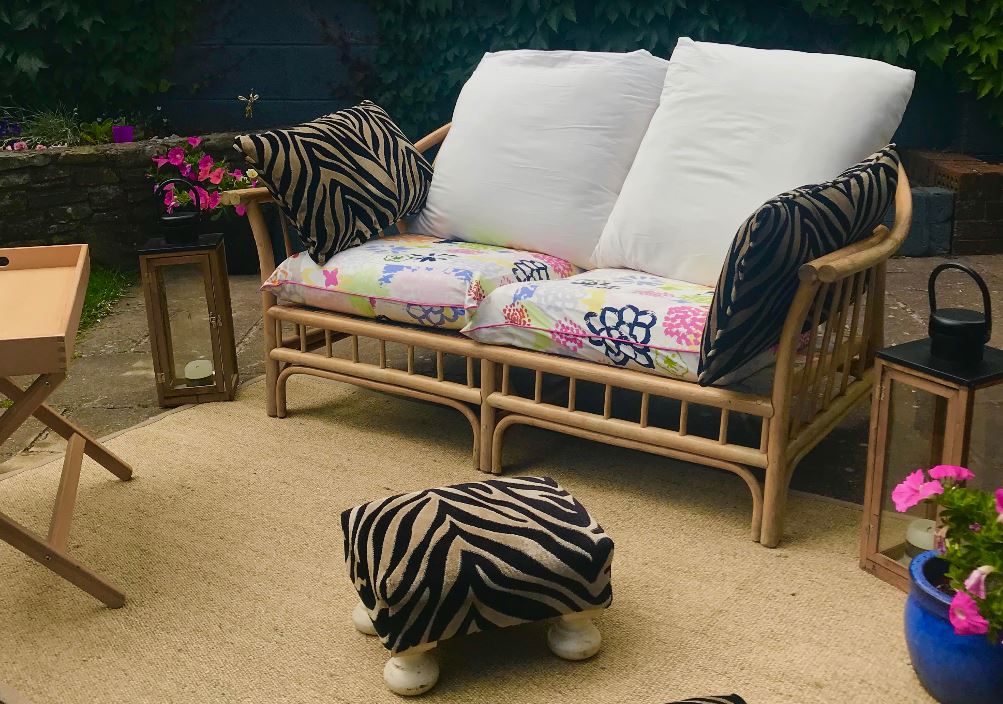 We have been spoiled with weeks of good weather.
And over the last month, I've found that I have changed how I am using my little house. I am outdoors much more during the day and evening which I love, but because of this, I now have the itch to make more of my garden space!
I'd love to add some items so it becomes more comfortable, mirroring internal living space.
Honestly, I have never spent much money on my patio and garden area.
I would, of course, plant up the garden in June so that I would have loads of flowers in the garden over the summer months.
We have a dining set outside for when we do have a BBQ or decide to eat outside for the few days of summer we might get each year, and I also just acquired a small wicker sofa from a charity shop which the kids like to hang out on.
Being outdoors more now has me seeing the potential of what I could do with my outside space now that I am spending more time in it. So I have been on "Pinterest" for some inspiration, which can only lead to trouble!
If you had deep pockets there is no doubt you could go wild turning your garden/patio into an amazing extra room. There is so much choice out there to revamp your patio, such as L-shaped sofas, side tables, bar carts, bunting, full dinner sets, string lighting - you can even get an ornate floor lamp with matching table light for your patio.
However, I think it is good to be realistic, and if you are like me and live in a country where we are never guaranteed sun, there is no point spending a small fortune on furniture and accessories that you will use for only a few weeks a year!
I am so practical at times I even surprise myself - my husband, however, may not agree with that statement!.
My advice is to make a few solid investments that will last you a few years: a good table and chairs or seating set being one. Next up for me would be to acquire an "outside rug" - it is one of the key pieces which will really transform your outdoor space, making a huge difference without breaking the bank.
I went off to find an inexpensive one which I could use this summer, and, honestly, it wasn't the easiest of searches.
If I was living in the USA, the choices available at all different budget levels are fantastic.
However, I did find a few that you can get in Ireland or that can be shipped to Ireland. I pulled together a few I found online which I hope gives you some inspiration and from them you will find the outdoor rug for you.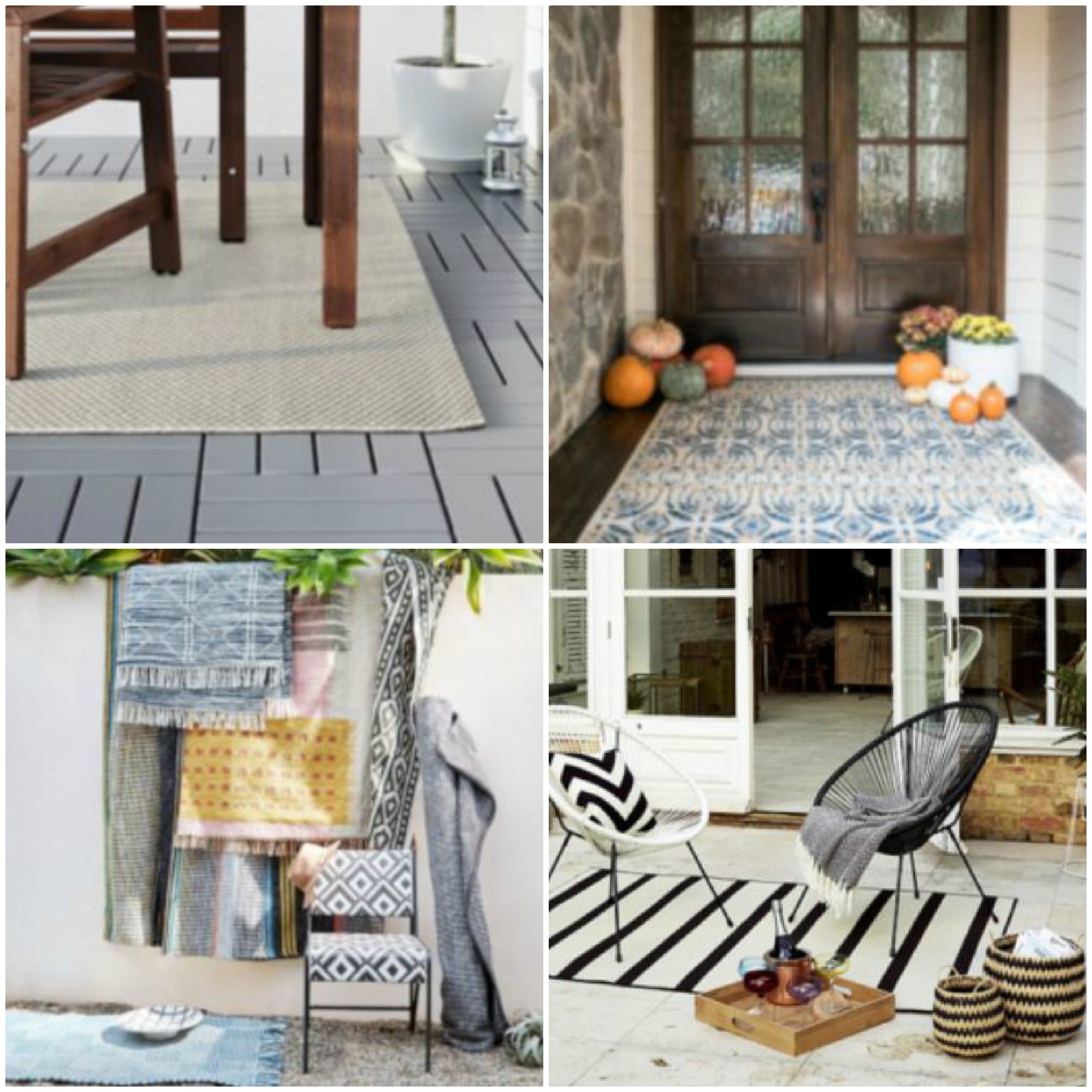 Clockwise from top left:
MORUM Beige (article no: 202.035.63), €60,
Ikea.ie
; Outdoor Modern Collection rug, £89,
iRug.co.uk
; Outdoor rug from BundleBerry, £66,
QVC.co.uk
; Handwoven rug, £239,
Westelm.co.uk
.
Here is hoping that the weather lasts so that you can enjoy it!