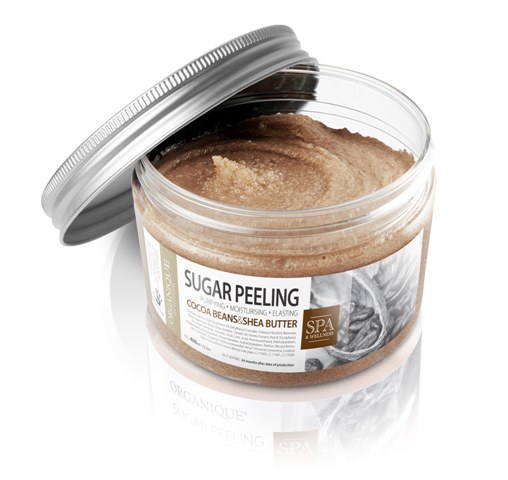 Mums love to treat themselves to chocolate so why not give your skin the same treat with the beautiful Chocolate collection by Organique, the award-winning international organic cosmetics company. While eating chocolate may not firm the thighs, by applying cocoa butter to the skin, this range relaxes and firms skin, calms irritation and stimulates blood circulation. Chocolate has moisturising and soothing properties, and also contains anti-cellulite elements thanks to its teobromine and caffeine content (this does not give you license to stock up on Twirl bars ladies)!
Not only will Chocolate by Organique firm the skin and help with cellulite, but it also gives a natural bronzing effect, leaving skin with a healthy glow. This range is also packed with endorphins so the sweet smell will leave you in a happy mood all day long.
For a spa experience in your own home, stock up on the Organique range and give your skin and treat:
Organique Chocolate Sugar Peeling cleans and soothes skin and is ideal for preparing your skin for a treatment. The sugar crystals gently remove excess oils and dried skin, while the shea and cocoa butter will leave skin moisturised and elastic. 200ml, RRP €40
Can you think of a nicer way to treat yourself than covering your skin in chocolate?! Organique Chocolate Bronzing Body Butter suits all skin types and the shea butter intensely moisturises and soothes the skin while the cocoa extract contains firming and anti-cellulite properties. 200ml, €49.
Organique Chocolate Endorphine Serum absorbs into the skin quickly leaving it feeling firm and moisturised. This product nourishes skin while also soothes and calms irriations. RRP €27
Enjoy this treatment at top spas nationwide or visit your local Organique supplier to try these fabulous products for yourself.