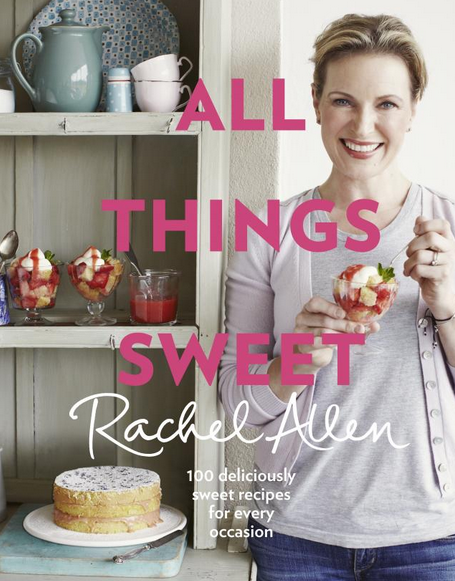 Adding to her large collection of published cookbooks, Irish TV chef Rachel Allen has put all her favourite treats into her latest one, All Things Sweet - a must-have for those who love nothing more than indulging in delicious desserts and delectable pastries.
Us mums lead very busy lives and we deserve to stop once in a while to whip up something that really gets our taste buds tingling. And with 100 mouthwatering recipes, All Things Sweet is perfect for this.
Whether you want something tasty yet simple to go with your cup of tea or you are after more of a showstopper to impress your guests, you'll be able to find what you need in this beautiful book.
Not only will you be able to satisfy the sweetest tooth, the imagery and photographs are good enough to eat – you will be slightly tempted to lick the book... We don't recommend you do this, though.
From indulgent puddings to delicate pastries, there is definitely a recipe in here to tempt you enough to want to bake every weekend.
In her featured recipes, Rachel also shows how sweet treats don't have to be simply about indulging yourself, they can be healthy too.
Rachel provides tips on finishing touches and explanations on how to use certain techniques, so with her help you can get out of your baking comfort zone and try something a little different.
This beautiful cookbook will fit in well in every single home.