The Tree Council of Ireland, supported by Tetra Pak, is calling on primary schools across the country to get involved in Tetra Pak Tree Day and plant a tree on Thursday, 1st October 2020. The theme for this year's campaign is "Be a Force for Nature" to encourage primary school children around the country to become more active in sustainability and climate issues.
Tetra Pak Tree Day is an opportunity for children, teachers and parents to put down the school books, spend time outdoors and learn to become more environmentally aware. The campaign's mascot Sammy Squirrel can be found on the back of Avonmore school milk cartons from September with simple tips on how to become more environmentally conscious.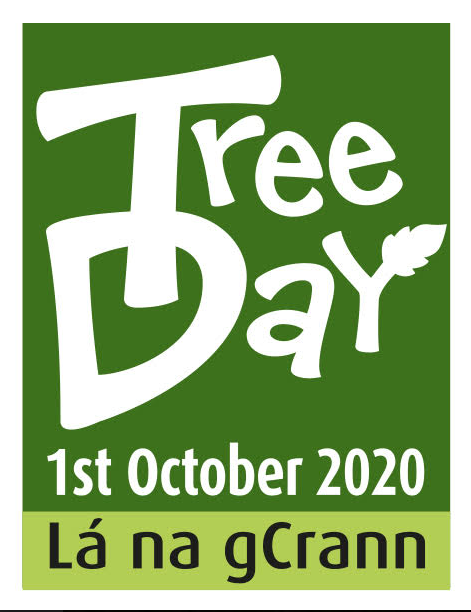 As part of this year's Tetra Pak Tree Day, 1,500 native tree saplings will be made available through the campaign website for primary schools to plant on their school grounds, or in a pot in the classroom. More details on the campaign including new class lessons, videos, information on recycling, food waste and nature walks can be found on www.treeday.ie
Each year Tetra Pak Tree Day places a focus on a different native tree and this year the chosen tree is the Scots Pine or An Giúis, one of Ireland's few evergreen trees. The seeds from the Scots Pine cones are one of the red squirrels' favourite foods and honey bees use the tree's resinous sap to make propolis or bee glue; a sealant for their hive that also protects them from bacteria and viruses.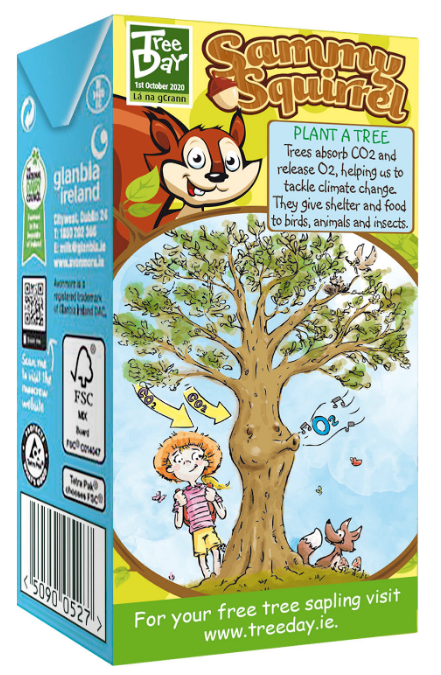 Scots Pine forests once covered mountains across the country but as our climate grew wetter and colder over 5,000 years ago, blanket bog formed on the mountains and it was believed that the native Scots Pine had become extinct. However, a few years ago a small population of the trees was found in The Burren and today the remains of the forest pine trees still turn up in blanket bogs during turf cutting.
The Tree Council of Ireland, has also issued the following "7 savvy tips for a greener planet"
Become the recycling hero for your family. Help them by showing everyone how to recycle properly.
Plant a tree. Trees absorb CO2 and release O2, helping us to tackle climate change. They give shelter and food to birds, animals and insects.
Go for a walk outdoors. Look out for insects, worms, snails and ladybirds. Collect twigs, leaves and flowers to make a collage when you get home.
Get creative and make a bird feeder out of a carton for your garden, balcony or windowsill.
Plant wild flowers in your garden. This will help to protect our bees.
Cut down on food waste. If you don't eat all your lunch today, check if it will keep until tomorrow.
Walk, scoot or cycle to school and activities to reduce air pollution and get some exercise in.
To find out more about this year's Tetra Pak Tree Day and to claim a FREE Scots Pine sapling for your school, visit www.treeday.ie.