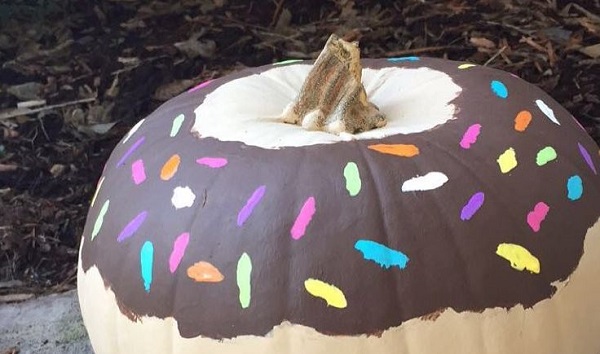 This is quite possibly the best time of the year for crafting, and Halloween 2016 has seen the emergence of a pretty cool trend: pumpkin donuts!
If your little ones have an idle hour and a creative impulse over the mid-term break, this is the perfect project for them.
What you will need:
Mini-pumpkins
Newspaper
Paints in a range of pastel or 'candy' colours
Paintbrush
Gloss (optional)
What to do:
Lay your newspaper out to protect your surfaces.
Set your pumpkin down, take your paintbrush, and coat the top in a donut/ candy colour. Be sure to leave the centre of the pumpkin blank, to serve as the donut 'hole'.
Leave to dry.
Next, it's time to add the sprinkles! All you need to do is paint little rectangular strokes of differently-coloured paint across the top.
Feel like adding a little glaze to your donut? Paint a layer of gloss or varnish over the top, and leave to dry.
This project works best with multiples, so if you're planning a display it's best to make half-a-dozen vibrant donuts.
Tip: Arrange them as the centrepiece on your kitchen table – but be sure to remind everyone that they are not edible!
SHARE with a mum who will love this craft idea.