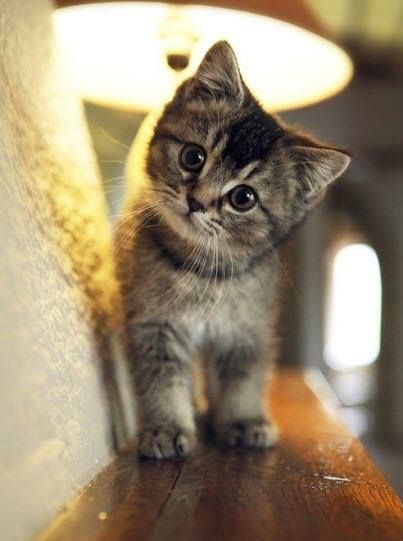 Getting your cat to stop scratching, is about as pointless as asking a dog to stop barking.
Scratching is a natural part of a cat's behaviour, but a much you love your pet, you really aren't loving the scratches on your good furniture.
Here are five easy ways to cat-proof your house and understand your feline friend a little bit better.
1. Don't free feed
A lot of your cat's bad behaviours can be attributed to free feeding. Your cat is like you, they need food at specific times for specific reasons. Jackson Galaxy, cat expert suggests "playing hard" with your kitty a few hours before you are ready to sleep. Then they get to eat. Getting that exercise is everything a cat needs, even though they might seem lazy. Put them on a schedule; they will love you for it.
2. Make your own spray bottle
This is for spraying the rugs, sofa, and curtains your cat might be mauling. Cats hate the smell of lemons, rosemary and cinnamon. Combine these with a bit of vinegar and spray on the stuff you want them to avoid. They'll get the message and your house will smell great.
3. Treat them like a baby
You put locks on those lower cabinets that a baby could reach, so why not employ this logic for your cat? It keeps them out of dangerous places and away from food and mischief in general. If your cat keeps wandering in and out of rooms because he's figured out how to open the door, this might be worth investing in.
4. Create a kitty fun zone
Of course your cat wants to sit on and scratch up your sofa. It's comfortable and warm and cosy. If your cat's scratching and snoozing and you'd rather they weren't, create a den all of their own. If your cat loves fleece, take that old worn out jacket and re-purpose it as a bed for kitty. Old running shoes need replacing? Dangle them from the doorknob and your cat will soon turn its attention and nails to this fun new toy.
5. Give them their own ledge
Cats love to be up high. Make your life a little less stressful and find another place for your rare or precious items and give your cat a mantel or windowsill that's all his own.
Image via Pinterest.