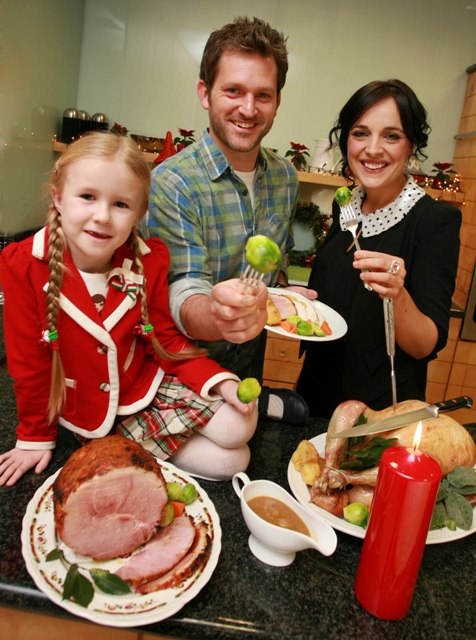 According to recent research conducted by Bord Bia, turkey and hams are still the number one choice at Christmas with 84% of people eating it for their Christmas dinner. Bord Bia are encouraging Irish consumers to look for the Bord Bia Quality Mark when shopping this Christmas to ensure their food is of the highest quality standards and can be traced back to the farm.
Teresa Brophy, Ireland Market Manager, Bord Bia said 'Recent Bord Bia, Periscope6 research comparing the shopping, eating and cooking habits of consumers in the Republic of Ireland, Great Britain and Northern Ireland showed that Irish consumers continue to be more aware of quality symbols and country of origin compared to our neighbours. In the Republic of Ireland 32% always check for Quality Symbols (up 9 percentage points from 23% in 2009) and 36% always check country of origin (up 10% from 26% in 2009). Irish people want the best for their family at Christmas time and by choosing foods with the Bord Bia Quality Mark, consumers can be sure that it has been produced with the utmost care and attention and can be traced back to the farm that it came from'.
After turkey and ham, the next most popular meat for the Christmas dinner was goose (4%) and then duck (3%).

For a range of tasty Christmas recipes and to find out more about the Bord Bia Quality Mark visit
www.bordbia.ie
.