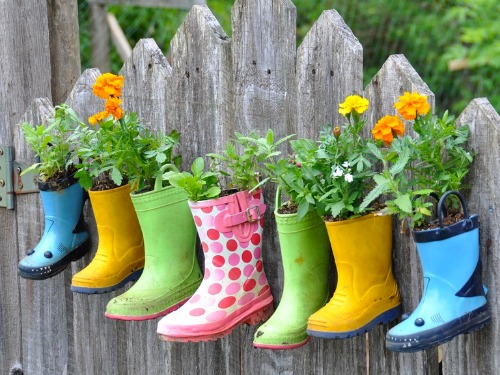 When your wellies wear out, repurpose them as a place for your favourite plants and blooms.
Here are some cute and clever ways to style your planters when you're done with your wellies.
Bow tie
Secure silk tulips and daffodils with floral foam and finish with a bright bow for an arrangement that will last all season long.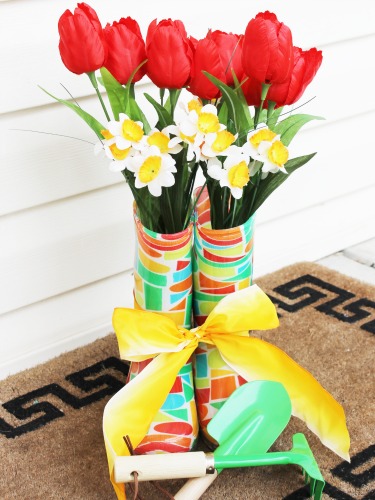 Primroses and polka dots
This quirky idea will liven up any garden space. Try poking some holes in the bottom of the wellies to create extra drainage before adding soil and yellow flowers.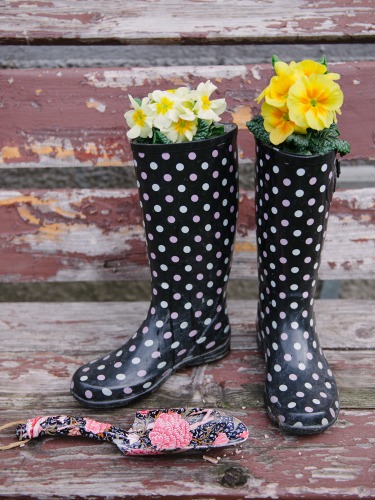 Brighten up your entryway
Shabby wellies can add character and charm to any entranceway.
Liven up your fence (main picture)
A row of cute wellies welcomes visitors to your garden and keeps flower-eating pests at a safe distance.
Back to black
A pop of colourful blooms can liven up a pair of plain black wellies, or a burst of green can look elegant in simple black rain boots.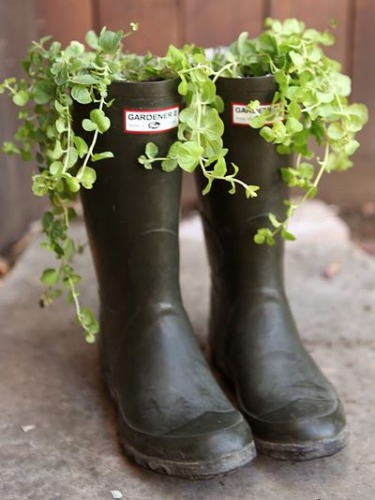 Images via Pinterest.