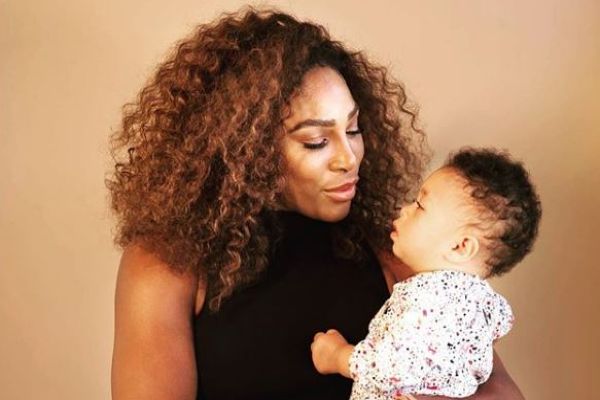 Serena Williams was banned from wearing her black catsuit from the US Open because the French Tennis Federation president, Bernard Giudicelli said players must obey the dress code.
He said, "I think that sometimes we've gone too far."
Tennis champ Serena hit back at the dress code by wearing the most fabulous black tutu. Serena was showered with praise for her graceful and empowering comeback.
"This is just freaking awesome. Way to turn a total negative a man into a complete win!!" one wrote.
Another added: "Who's gonna tell the queen what she can and can't wear?"
It looks like Serena's style has inspired one very special little lady.
The mum shared a photo of her one-year-old daughter Olympia rocking a matching tutu.
She looked absolutely adorable in the mini tutu, but we can't help but ask who wore it best?
Serena captioned the snap: "Did Momma win?"
We can't get over the uncanny resemblance between Serena and her baby girl. She is every inch of her mum.
The mum made it through to the final of the US Open after beating Anatasija Sevastova 6-3 6-0.
She will now compete for the Grand Slam title after missing out on the tournament last year. The mum expressed her gratitude: "Every day I step out on this court I am so grateful to have an opportunity to play this sport."
Good luck to Serena! We're sure she will smash it at the finals.