AVOCA unveiled its thirteenth store in Ireland this week, in the bustling area of Ballsbridge, Dublin 4, with the creation of 80 jobs.
Once the Veterinary Medicine campus belonging to University College Dublin, AVOCA Ballsbridge is a 700m2 space devoted entirely to food, taking visitors on an experiential gastronomic and sensory journey. The new AVOCA Ballsbridge is the ultimate food experience exuding a premium feel, with an extensive offering, boasting a neighbourhood deli style counter, a coffee bar and a new 'Hello and Go' section that promises to deliver on quality, taste and convenience.
The exciting new addition of a pop-up food concept counter will keep the store's offering fresh, innovative and relevant with the space becoming home to different up-and-coming food concessions every few months. The first to take up residence will be Páng, a creative modernisation of delicious, traditional Vietnamese snacks such as visually stunning rice paper rolls, delicious salad bowls and other fragrant Vietnamese dishes.
Key highlights of this elevated food concept store include a cheese and charcuterie counter, a Parisian-style patisserie filled with decadent, freshly baked cakes resembling works of art, the AVOCA Butcher showcasing the finest meats from the country's best artisan, organic and free-range meat producers.
Wine lovers can rejoice with the introduction of a state-of-the-art wine dispenser that will take pride of place amongst the wine shelves, allowing patrons to taste a range of samples, or pour their favourite glass of fine wine. Seating is allocated throughout the store allowing visitors to taste and explore as they please.
Speaking about the opening of AVOCA Ballsbridge, Managing Director of AVOCA, Tara O'Neill said: "We're thrilled to have secured such a prime location in Dublin 4. We wanted to create a space that works for the community. We believe the end result is breathtaking and a food utopia"
The location also welcomes a new table service restaurant, Fodder, serving breakfast, lunch and dinner, centered around deliciously simple, quality products cooked to perfection.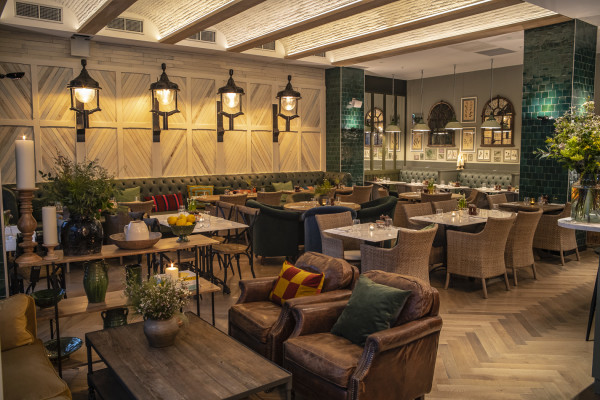 The inspiration behind the name is grounded in the history and heritage of the building. In keeping with AVOCA's well-established dedication and renowned passion for Irish food provenance, the menu will focus on seasonal and Irish ingredients, hand-prepared with care and attention by the team of talented chefs.
Fodder is also home to an elegant bar, a first for AVOCA, where guests can enjoy an impressive range of custom-made cocktails, fine wines and craft beers.
In keeping with AVOCA's DNA, this innovative new concept store is deeply rooted in heritage, connecting the new to what used to be. Original features and references to the building's previous purpose as UCD's Veterinary Medicine campus can be seen throughout the space, from the old photographs and maps of the area proudly hanging on the walls, to the green concrete pillars either side of the stairway and the restoration of the original clock that now sits above Fodder restaurant.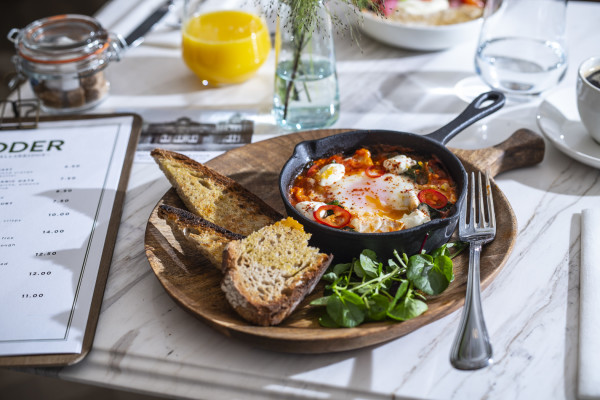 The commitment to craft and artisanal traditions shine through, from the intricate cakes that decorate the patisserie shelves, to the freshly baked artisanal loaves in the Food Market, and to the carefully prepared dishes served in Fodder restaurant.
Guaranteed to offer an unforgettable experience for every type of foodie, AVOCA Ballsbridge promises to bring a fantastic experience that will surprise and delight.