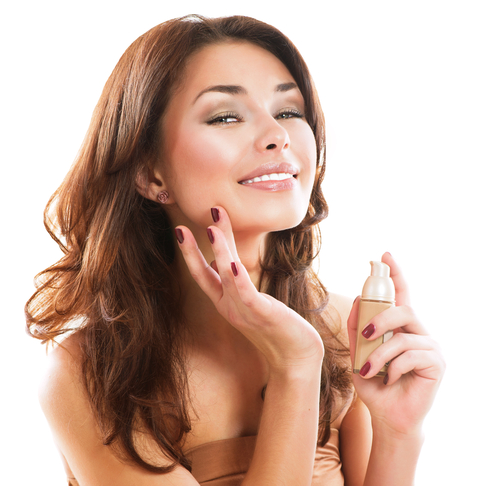 Different skin types require a different type of foundation, but it can all get a bit confusing when you are overwhelmed by the sheer amount available.
To help make it a little easier, here are the four most common types of foundations that you are likely to come across:
Liquid foundation
This obviously refers to any foundation that comes in a liquid or cream form. Coming in a variety of different bases – oil-free, 24-hour, matte, oily, they are perfect for providing medium to dark coverage. This type of foundation is buildable and will not leave you with a cakey look.
Tinted moisturiser
If you are only after light coverage then a tinted foundation is perfect. It will help give your skin an even tone without being too heavy. It also helps to constantly provide moisture and hydration. While it won't cover up dark and particularly noticeable blemishes it will help to even your skin tone.
Mousse
Some people are often frightened when they have to go anywhere near mousse foundation – often believing it will leave their skin dry and cakey. However, this type of foundation is great for oily skin as it leaves a matte finish and is typically oil-free.
Compact foundation
This particular type of foundation can be heavy, but it provides full coverage making it great for wearing at night. Its built-in powder means you can skip this step when doing your make-up and it is ideal if you are prone to a shiny face.