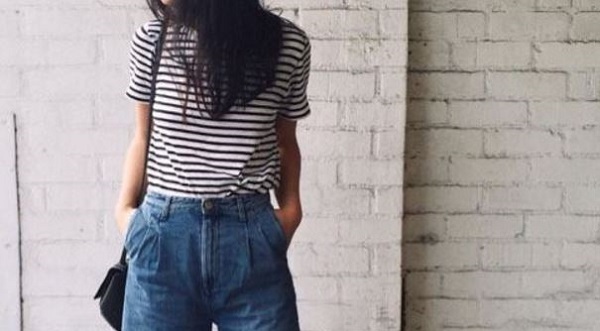 It doesn't matter how the seasons or the trends change – our jeans will always remain eternally stylish. And while everyone has that favourite pair of skinnies, boyfriends or slouchies in their wardrobe, it's always nice to add a new-season twist in terms of colour, shape or style. Here are some of the new ways to wear denim this spring.
Mixed denim
Can't decide between a faded denim and a dark blue? Why not mix them all together in one piece? Yes, the mixed denim look of the early noughties is back with a vengeance, and it has never been cooler to wear 50 shades of blue at once.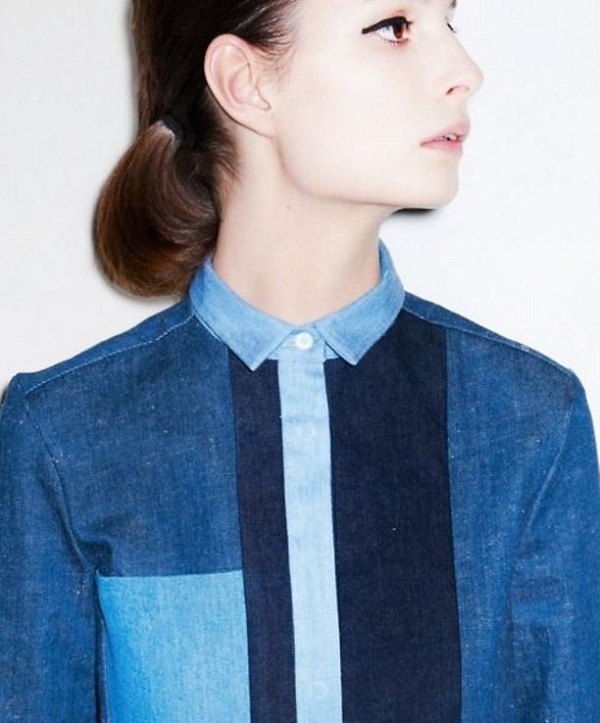 Wide-leg
The wide leg is one of the hottest trends of the season, and this goes for your jeans, too. From structured flares to flowing palazzo trousers, a wide leg is guaranteed to leave you looking on-point.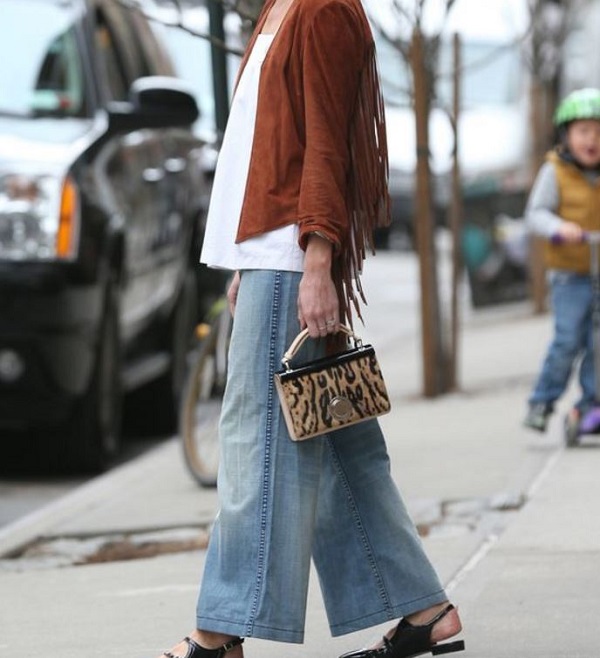 Culottes
They were the surprise throwback that fashionistas went crazy for this time last year, and now the culottes are back again with a bang. Team trendy with comfy for this look, pairing with anything from a leather jacket and heels to a simple T-shirt and trainers.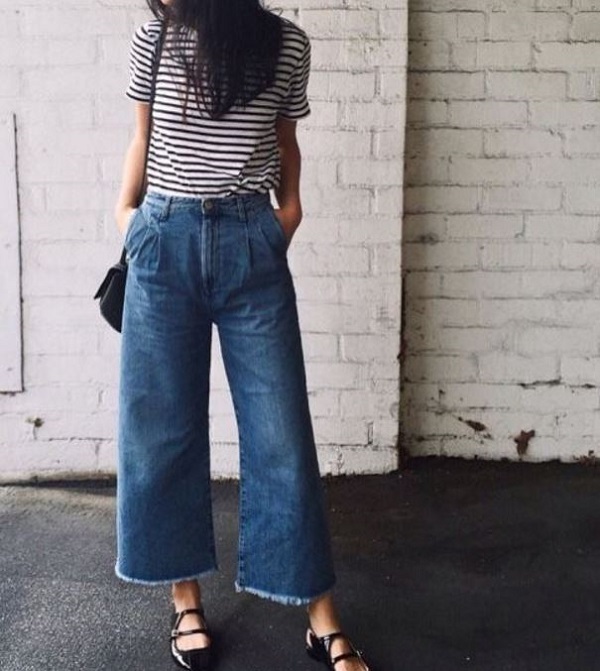 Dungarees
You may reserve them for your sweet six-year-old son or daughter, but the dungaree is the secret weapon in any mother's wardrobe this spring. Perfect for casual days of errands and coffee and play dates, dungarees will serve as your most comfortable and versatile new-season essential.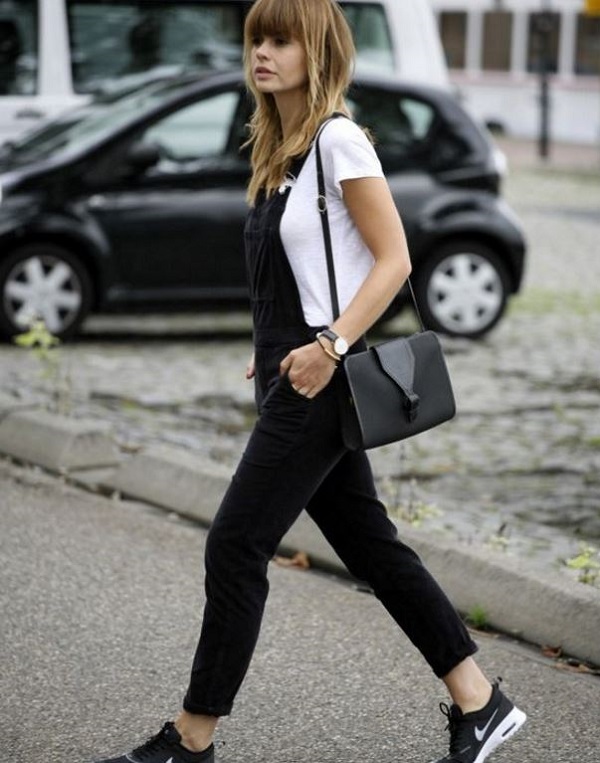 The 'mom' jean
So perfect that they have our name on them, the 'mom' jean's power source is its high waist. A welcome departure from the restrictive skinny jean, the 'mom' can be worn casually or dressed up with heels and a blouse for a night out. Once you invest, it's likely that you'll be living in these!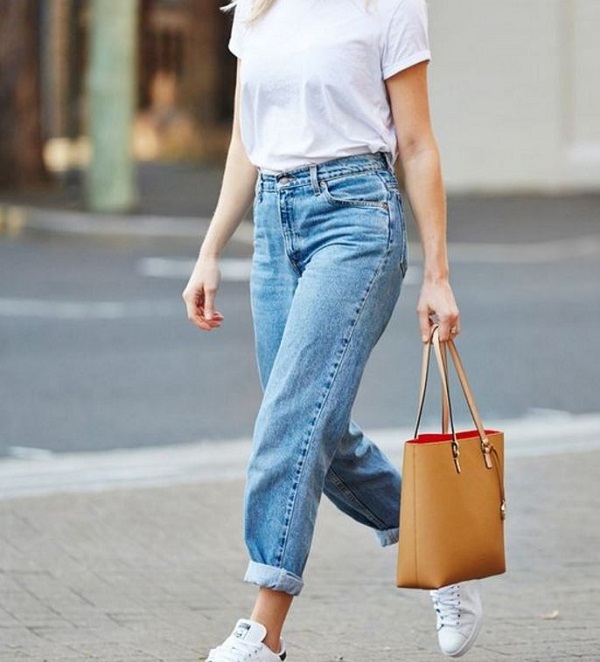 Embellished
From glitter to embroidery and patches, an embellishment is the way to stand out as a blue-jean queen this spring. The best thing about embellished jeans, jackets or shirts is that, no matter how simple your outfit, they will always turn heads.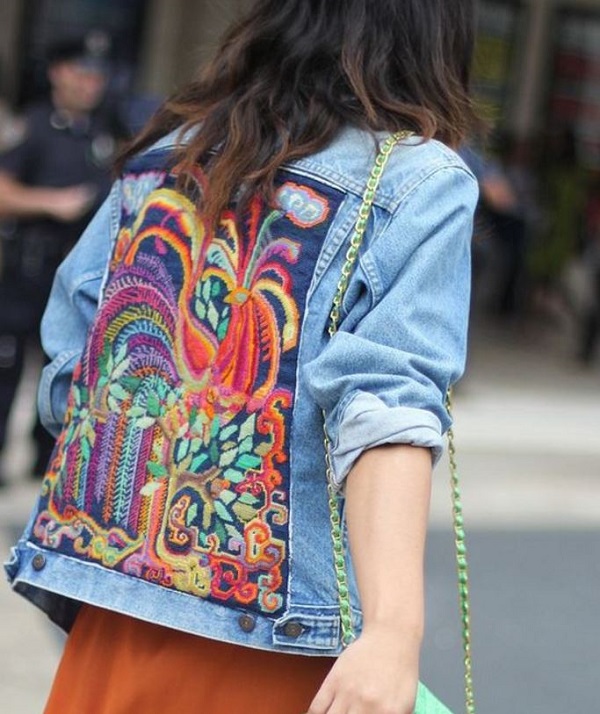 Images via Pinterest