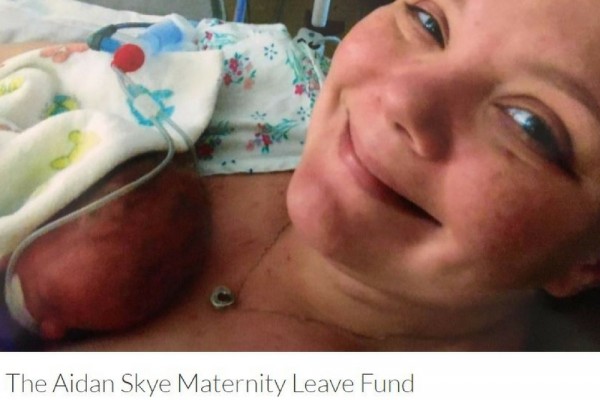 The US is one of only three industrialised countries in the world that doesn't offer a guarantee of paid leave for new parents.
Over half of all American workers qualify for a 12 week period of unpaid maternity leave to pregnant employees.
However, workers must fulfil requirements such as having the job for a minimum of 12 months and must have worked a certain amount of hours.
In fact only 13 per cent of U.S. workers have access to paid family leave, according to a federal Bureau of Labour Statistics report in 2016.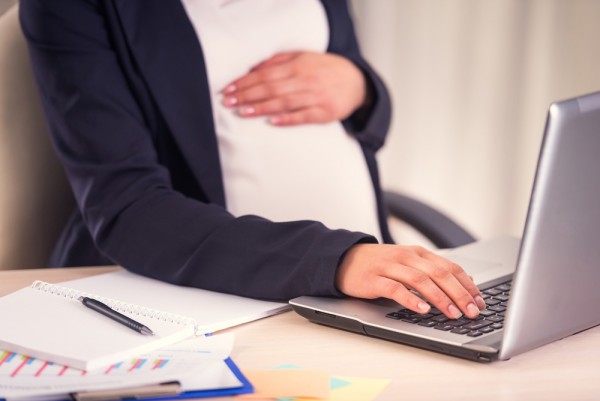 This lack of income means many mums cannot afford to take the entire 12 weeks off to be with their new babies.
One mum, Taylor Richendrfer, had unpaid leave from her job as an administrator to care for her premature baby Aidan when he was born nine weeks early.
But after only one week off work, the financial reality of being without an income began to set in.
She'd been ill after the birth and was left "piles of medical bills" for both her own and Aidan's treatment.
Although Taylor's husband Ross received four weeks paid paternity leave, the family were struggling without Taylor's income.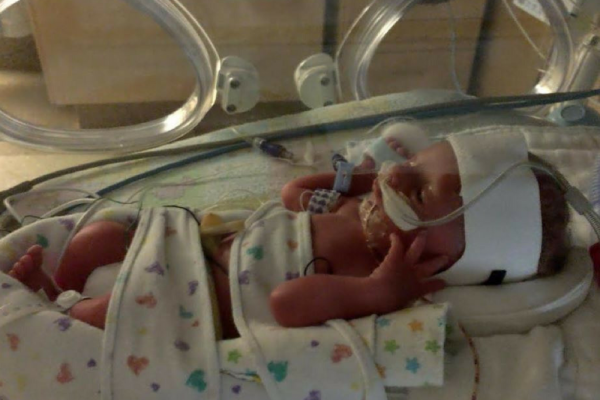 Aidan's early arrival meant Taylor and her husband were not prepared for the extra bills and extra time off required to care for him.
Taylor was under pressure to go back to work but was also very concerned about how that would impact on her baby.
"I just broke down to my husband and I said, 'I don't want to go back to work the day Aidan comes home from the hospital,' " she said. "Emotionally, I just can't handle that.'"
Taylor decided to launch a crowdfunding appeal to help raise funds for her to take more time off work to care for Aidan.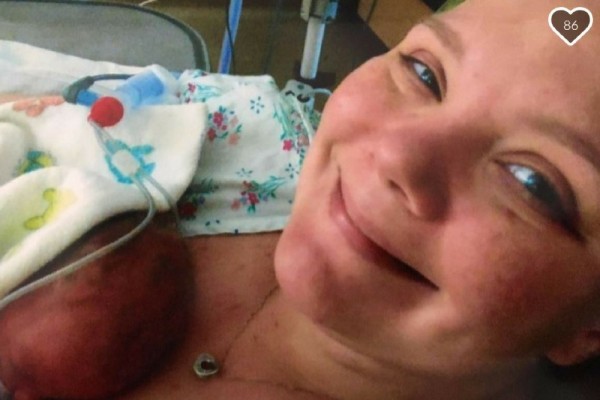 Taylor's appeal was successful and has raised over €5,400/ £4,600 so far.
This money gave Taylor a little bit of breathing space to spend some extra time with her son.
"As a mom, or as a parent in general, you are willing to do anything for your kids and this was me willing to do anything to spend time with him," she said.
"Ask for help when you need it and you'll be surprised what your community is capable of."
She's not the only parent taking this step, many other American parents have also taken to crowdfunding to raise funds for maternity/paternity leave.
Meanwhile, others have are abandoning the traditional baby register for gifts and asking friends and family for donations of money instead.
Only three states offer paid leave - California, New Jersey and Rhode Island - so long as employees meeting certain eligibility requirements.
New York passed a paid family-leave law in 2016 that is to take effect January 1, 2018.
Now experts are calling for standard maternity leave for all new mums.
The American College of Obstetricians and Gynaecologists calls for new mothers to have at least six weeks of fully paid leave.
While The American Academy of Paediatrics appears to go further, calling on Congress to pass legislation that would ensure all workers get at least 12 weeks paid leave to care for children and other family members.