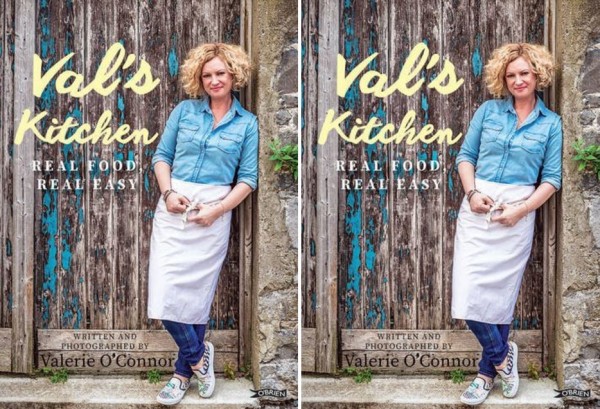 As a mother of two teens, Valerie O'Connor knows that time spent in the kitchen is unavoidable if you want to nourish yourself and your family - but it needn't be a chore.
In her new cookbook, Val's Kitchen: Real Food, Real Easy, you will discover how easy and enjoyable it is to create delicious and nutritious homecooked meals, treats and pantry staples for you and your family.
From traditional beef bone broth, Autumn apple cake and Welsh rarebit to Cuban chicken rice, soda bread pizza food and carrot cake muffins, the award-winning cookery writer will have you cooking tasty and nutritious meals and treats in no time.
Her cookbook also encourages you to try a hand at growing your own food and she will insure you fill your larder with homemade drinks and pickles - this is homecooking with a modern twist.
Valerie O'Connor is a cook, food writer and photographer. She teaches traditional cooking skills and has worked in professional kitchen from Brussels to Malaysia.
She is a qualified Organic Horticulturalist and has been blogging about her food adventure for over ten years at www.valskitchen.com. She is also the author of the best selling Bread on the Table and Irish Bread and has also appeared on RTÉ1s Rachel's Coastal Cooking and Masterchef Ireland as well as TV3's Saturday AM.
Published by The O'Brien Press, it is available now.
SHARE if you'll be giving this new cookbook a try.