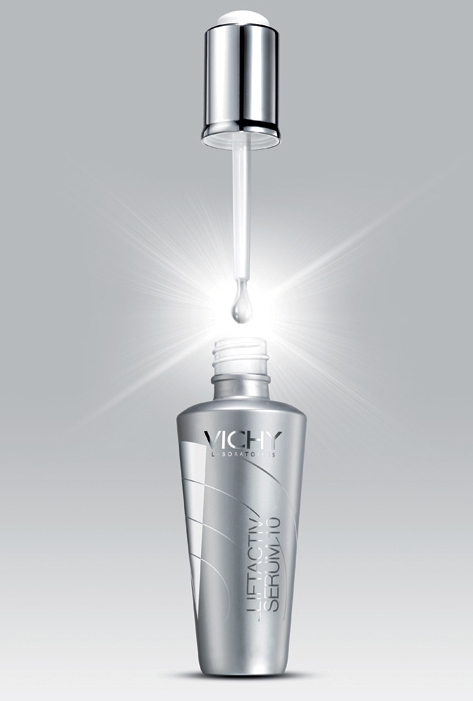 There are so many anti-ageing products available on the market, it's hard for mums to know which product is the right one to invest in. Vichy is proud to announce that their LiftActive Serum 10 is officially the number one anti-age serum in Europe. So if you ever feel unsure as to which anti-ageing product you should be using, you now know this is best serum available.
The powerful, daily-use serum has an exceptionally light texture. It lifts and plumps the skin, improves elasticity and leaves it supple and velvety.
The key ingredient of LiftActiv Serum 10 is Rhamnose at 10% concentration with added Vichy thermal Spa Water. The water is rich in soothing minerals, while Rhamnose reactivates and regenerates the skin.
LiftActiv Serum 10 offers women the following results:
Instantly, skin is 32% softer and the texture is smoother and more refined.
In 10 minutes wrinkles start to fade by 10%. Skin is velvety to touch and visibly smoother
In 1 month you will see measurable results on the four types of wrinkles – eye contours, crow's feet, forehead wrinkles, and nasolabial grooves.
LiftActiv Serum 10 (30ml bottle) is available at pharmacies nationwide RRP €34.00