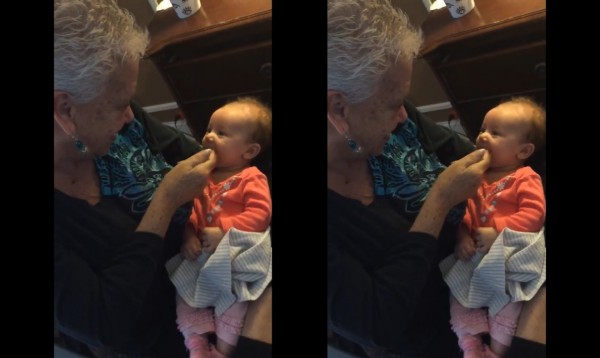 An adorable video has captured the special moment a deaf grandmother in the US teaches her deaf granddaughter how to sign.
Maryland Mum Shari McMahon posted the sweet video to her Facebook page in January and it has since gone viral.
Grandmother Pamela communicates with nine-week-old Aria entirely in sign language as the baby looks up at her in wonder.
The one-minute video shows baby Aria's and Pamela's strong connection. Pamela has a conversation with her in sign language as Aria responds with facial expressions. Pamela gestures towards Aria, waiting for her response.
Eventually, little Aria is able to understand that her grandmother wants her to sign the word 'grandmother'. The infant babbles with excitement and even tries to sign with her tiny fingers. As she waved her hand back and forth, it made her grandmother even more excited.
Pamela had Aria's full attention with every movement and gesture. By the looks of it, the two had already developed a strong connection to each other. One of Shari's Facebook friends couldn't believe Aria was deaf, especially since she appeared to pick up on baby sign language so easily. Shari replied: "She's 100% deaf! And she's only 9 weeks old in this video."
The clip has now been viewed over 800k times and liked by 4.4k people.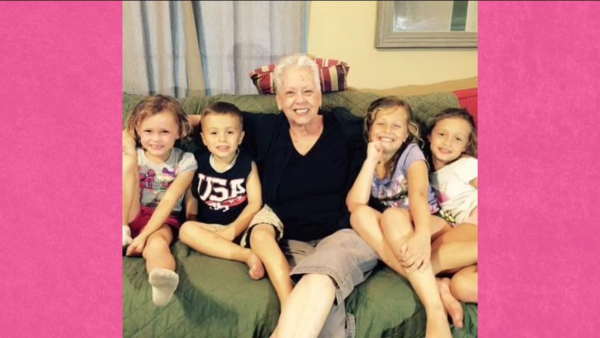 Pamela herself seemed surprised at how quickly Aria had picked up signing, writing: "Believe it or not!? She is only 9 weeks old, amazed!"
"All my five grandchildren are deaf," Pamela commented on the video.
Aria is so blessed to have someone to relate to as she grows up in this world without her hearing. As long as she has grandma to teach her all that she needs to know, Aria will soon learn sign language in no time.