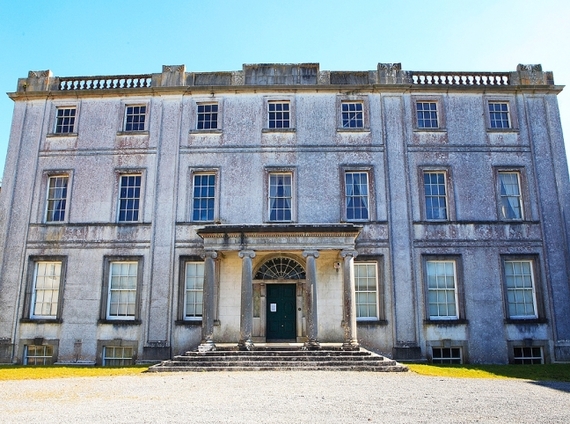 With the bank holiday just around the corner and the weather finally starting to pick up, now is the perfect time to start planning a family ay out and we've got the perfect family destination. Strokestown Park House in Strokestown, Co. Roscommon which provides the idyllic setting for the recent TV3 hit show, 'The Big House' is the ideal family day out for family and friends.
The programme, which was broadcast on TV3 recently over a four week period, was presented by Bryan Murray who took a journey back in time to discover the controversial history of the Big House in Ireland and to tell the story of the servants, without whom these houses could not have functioned. The programme followed thirteen people, who like their ancestors, lived and worked as servants in Strokestown House.
Strokestown Park House offers a fantastic day out with something for all ages to enjoy. Travel back in time with a tour of the beautifully restored Strokestown Park House and uncover facts about the history of the Irish famine with a tour of the National Famine Museum which is also located
in the Strokestown Park estate.
Visitors can also enjoy relaxing walks through the pretty walled garden and the Woodland walk trail before treating themselves to a spot of lunch at the Woodlands Walk Cafe where dishes are prepared using only the freshest fruit and vegetables grown in the gardens of the estate.
Strokestown Park House is open 7 days a week from 10.30am – 5.30pm and guided tours of the Strokestown Park House are available at 12noon, 2.30pm and 4pm each day.* For further details on Strokestown Park House log onto
www.strokestownpark.ie
or call 071 9633 013.