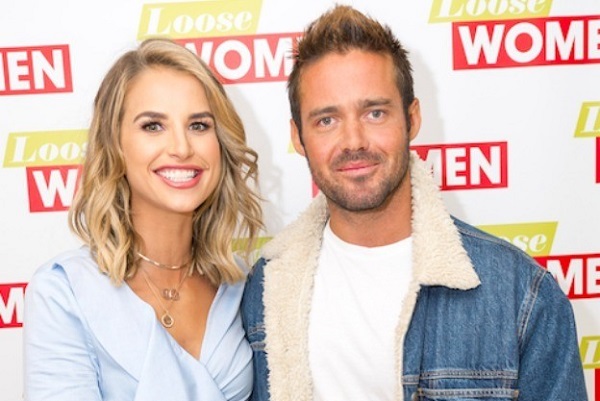 Last month, Vogue Williams revealed that she was expecting her first baby. The fitness fanatic was overjoyed to share her big news with fans, but she may have shared a little bit too much during her appearance on Brendan O'Connor's RTÉ panel show Cutting Edge.
The TV presenter was discussing exercising and pregnancy when she let her baby's gender slip.
Vogue shared that she works out five or six times a week, however, she has been bombarded with hateful messages about her fitness regime.
"People are constantly giving out to me. People are saying you shouldn't be doing this. It's healthy to train during your pregnancy, especially for me."
"I'm not eating for two people, my baby is the same size as an heirloom tomato today," she laughed.
"He's a little tomato, he's delighted with himself."
To which Brendan O'Connor replied, "So, it's a boy?"
.@voguewilliams talks about training during her pregnancy and has she just revealed her baby's gender?! #CuttingEdge is live @rteone now! pic.twitter.com/vH9Tsh3MNt

— Cutting Edge (@CuttingEdgeRTE) April 11, 2018
Vogue will be welcoming her little boy into the world in the autumn time.
Speaking about her pregnancy the 32-year-old shared, "I couldn't be more delighted to announce that we are expecting our first baby! Being with you @spencermatthews is the best thing that has ever happened to me, you are the dream."
Vogue recently announced her engagement to former Made In Chelsea star Spencer Matthews. We are thrilled for the couple.
We cannot wait to find out what name they'll pick for their darling boy!