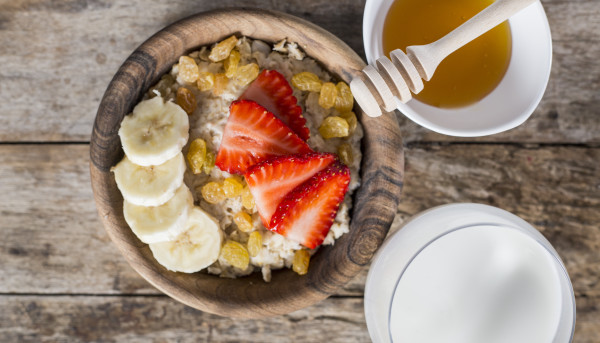 As the World Porridge Making Champion (yes, this is a genuine competition), Ellinor Persson knows a thing or two about how to make oatmeal. We chatted with the Swedish lady to learn all her tips and tricks about how to make the perfect bowl of porridge.
What is your secret recipe for the World Best Porridge?
I make my world champion porridge with steel cut oats (also called pinhead oats), but they require you stay by the hob, constantly stirring for nearly half an hour. My World Championship Porridge recipe consists of steel cut oats, salt and water.
Porridge oats are a much faster option for busy mornings, as they take only a few minutes to cook. The ginger gives this porridge a more grown-up taste, but you can leave it out if you prefer.


Ingredients (for 2)
40g SuperValu Porridge
200ml water
50ml orange juice
Pinch of salt
Freshly grated root ginger
Method
Put the oats, water, orange juice, a pinch of salt and a little freshly grated root ginger (if using) in a medium-sized saucepan.
Bring to the boil, then reduce the heat and simmer for 6 minutes, stirring occasionally to make sure the porridge doesn't stick to the bottom of the pan.
Taste and add more salt or ginger if you like. Divide between two bowls and serve hot.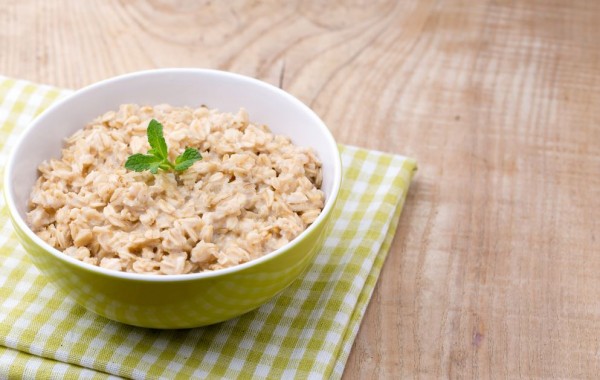 Do you recommend using the microwave or a saucepan?
I always use a saucepan but for those busy mornings a microwave is the perfect way to make a piping hot bowl of porridge.
Do you prefer it plain and simple or do you like adding some toppings?
Simple porridge with salt and water is always a nice option but I love porridge with jam, epically blueberry jam. I also like chopped nuts or some pumpkin seeds and some milk but sometimes I substitute milk for yoghurt. Be creative with your porridge. Try new recipes and toppings!
Porridge is really on trend at the moment, how can you explain that?
In Scandinavia, Ireland and Scotland porridge has been the natural breakfast choice for generations. Today younger generations are more conscious about what foods they put into their bodies and have turned to porridge as their go to healthy breakfast.
I think that savour porridge is definitely a trend that is on the rise. Porridge recipes have changed over the years to include exciting flavours like paprika, ginger, chilli and sometimes even whiskey. I often eat savoury porridge for dinner or lunch.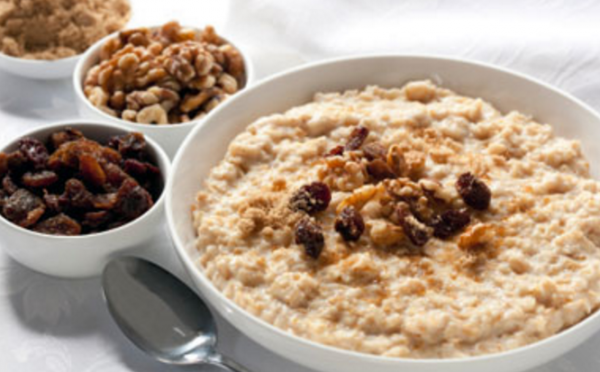 What are the benefits of porridge?
One of the most nutritious breakfast foods to kick start your day is oats. Oats are high in soluble fibres, which help even out the sugar and cholesterol levels in our blood.
While porridge oats are extremely affordable, they're also delicious and now considered a superfood. There are many ways to further enhance the taste and health benefits by adding blueberries, seeds or nut butters.
Porridge will also keep those hunger pangs at bay right through until lunchtime.
What are your memories associated with porridge growing up?
I have the strong association with porridge and my father. He would eat porridge every day without fail. He used to work in a forest and would be gone for hours on end, porridge was his go to breakfast to keep his energy up during a hard day's work.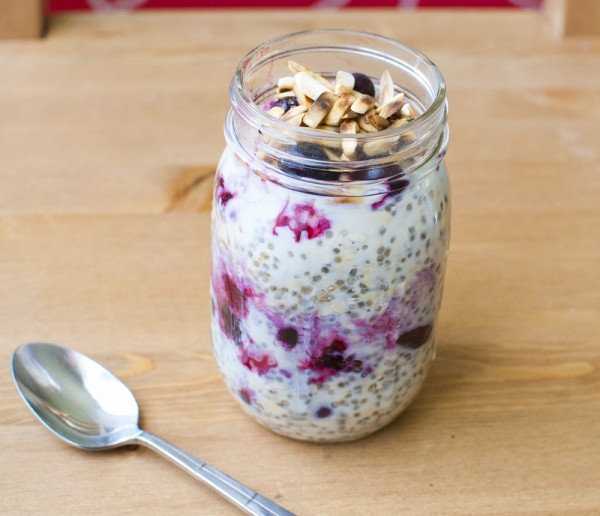 What do you think of overnight oats?
During the winter, overnight oats are not my favourite thing to eat because they are cold. They are perfect to have it during the summer with fresh fruit but in the winter a prefer to eat something warm to kick start my day. The Happy Pear have a great overnight oats recipe which I plan on making a lot during the summer.
OUT THE DOOR OVERNIGHT OATS - SERVES 2 TO 3
"This recipe is really easy. You can have everything done the night before and just grab it as you run out the door in the morning. Soaking oats overnight makes them sweeter and easier to digest. They are loaded with fibre to boost your digestion and immune system. Chia seeds add a nice texture as well as boosting the nutritional profile of this dish massively, especially omega‐3, protein and fibre."
100g oats
2 tbsp raisins
2 tbsp chia seeds
1 tbsp goji berries
1 tbsp pumpkin seeds
400ml rice milk
TOPPINGS
blueberries
raspberries
banana
grated apple or pear
yogurt
bee pollen
granola
1. The night before, put the oats, raisins, chia seeds, goji berries and pumpkin seeds into a bowl or container and mix. Add the rice milk, cover and put into the fridge. It looks very nice in a Kilner jar if you have one.
2. In the morning, simply add your toppings. The oat base will keep for 2 to 3 days in the fridge.
To celebrate the goodness and health benefits of porridge, SuperValu will be giving FREE PORRIDGE to customers nationwide on Saturday the 10th February with any purchase made in store.
** SuperValu is offering 1 x 1kg Porridge pack to each customer with any purchase while stocks last. Early bird catches the porridge – so customers are advised to visit stores early to receive their pack. Available while stocks last.