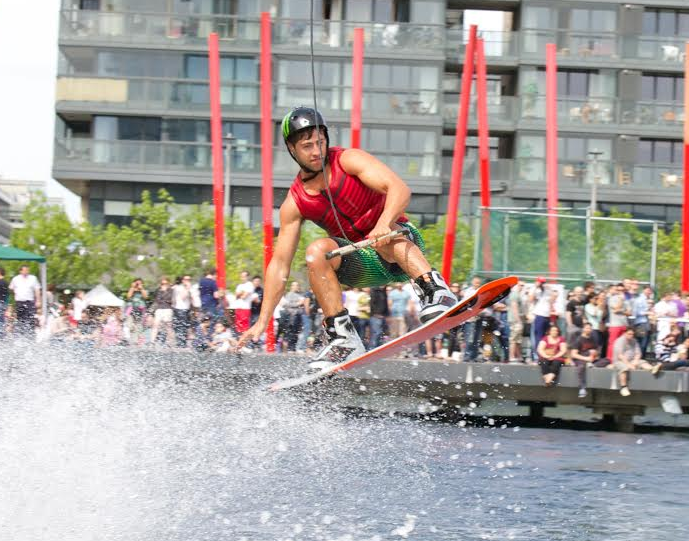 Grab the family, pack the suncream and make your way to the Waterways Ireland Docklands Summer Festival 2015 this May.
Prepare to be wowed as the world's best wakeboarders come to the capital on Saturday, 16th and Sunday, 17th May to showcase an array of grabs, spins and tricks.
European Champion Carro Djupsjo from Sweden, British Champion Meg Barker and Irish Champion David O'Caoimh will all be there to show off their skills.
There will be an abundance of entertainment and competitions both on and off the water to keep the whole family happy including open air DJ's, water sport come-try-it-sessions, a water golf challenge and the tricky FM104 Corporate Raft Challenge.
The world-class wakeboarding demonstrations will feature a first ever for Ireland, with the public voting for the best performer through the unique DockFest15 voting app and big screen.
There will also be lots on offer for the kids including a rubber ducky race, children arts centre, funfair, street performers and food markets.
For more information, click here.