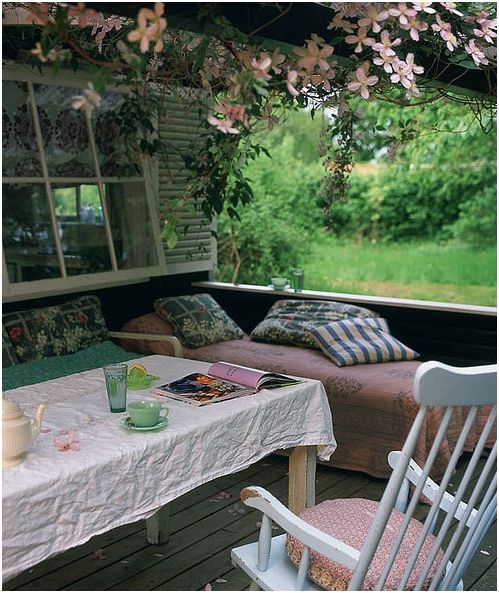 Our glorious summer has landed, and has brought with it longer evenings, warmer days and happier moods all round.
Why not give your home a boost of this summery cheer with these crafty and creative tips
1. Hang outdoor curtains. What says summer more than bright white curtains billowing in a breeze? They also provide shade and privacy to allow for plenty of lovely lounging on summer weekends.
2. Collect shells. Give your home a beachy feel by filling a big glass cylindrical vase partway with sand, and gradually add shells as you find them on your beach trips throughout the summer.
3. Decorate your deck for summer parties. Colourful cushions, framed summer snaps and beach accessories set the stage for lazy afternoons and summer fiestas with friends.
4. Hang a swinging chair. Whether outdoors or in, a swinging chair instantly makes any space feel more relaxed. Try one on your deck, in the garden or even in the living room.
5. Put some wildflowers in a jam jar. Summer blooms are often the most beautiful, so snip whatever happens to be growing in your own garden and put them in a jam jar to add a romantic and rustic touch to any room.
6. Freshen up the beds with crisp nautical stripes. Blue and white striped bedding on all of the beds feels very beach house chic. Bedroom ahoy!
7. Squeeze fresh juice in the morning. Keep a big pile of fresh oranges, a glass pitcher and a juicer together on the counter and make a ritual of squeezing fresh juice each morning. It'll get your summer mornings off to the right start.
8. Declutter your kitchen shelves. Put the clutter from your kitchen cabinets into a few boxes and put them away in a storage room. The extra breathing space will make it feel like you're cooking in a holiday home.
9. Decorate with driftwood. Found an unsual chunk of driftwood on the beach? Clean it up and use it to liven up your coffee table or bookcase for a natural summer effect.
10. Keep rolled-up beach towels by the door. The bright colours look cheerful, and having the towels close at hand means you won't have to scramble when it's time to head out the door. Try storing them in a vintage bucket, big beach tote or French market basket for added character.
Image via Pinterest.