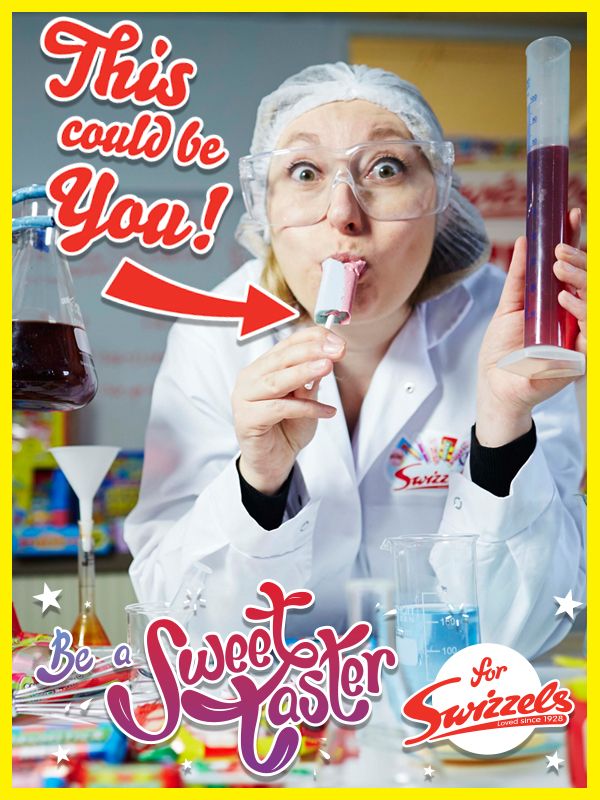 How many of us spent our childhood wanting to work in chocolate factories and sweet shops, only to realise that becoming a teacher or office worker was far more likely as we got older?
Well we were wrong.
Swizzels is now offering that dream job to one lucky Irish person as it launches a search for the Swizzels Official Sweet Taster.
The sweet manufacturer, famous for Drumsticks, Love Hearts and lots more, is looking for a dedicated sweet taster to join its new product development team.
No experience is necessary – they just want you to bring your love of sweets. The lucky winner will receive on the job training, where they will learn how to use their taste buds to create winning flavours. They will even have a chance to learn practical skills, like package design.
The successful applicant will be given a year's supply of sweets and will learn the tricks of the trade while working alongside new Swizzels' product development brand manager, Emma Herring.
Simon Demery, general sales manager for Swizzels in Ireland, says: "We know that adults love our products just as much as children so we're looking for our biggest fan to join us at our factory and help us develop new additions to our range."
"It takes months to develop new flavours and the successful applicant will be shown the whole process, learning the secrets of how we make our fabulous sweets. It's an important role and they'll be helping develop new products that could be sold across the country."
To apply, you'll need to write 500 words or submit a video explaining why you are the best person for the job. Closing date for applications in 22nd April 2015. Visit the Swizzels website to submit your application.
Good luck!