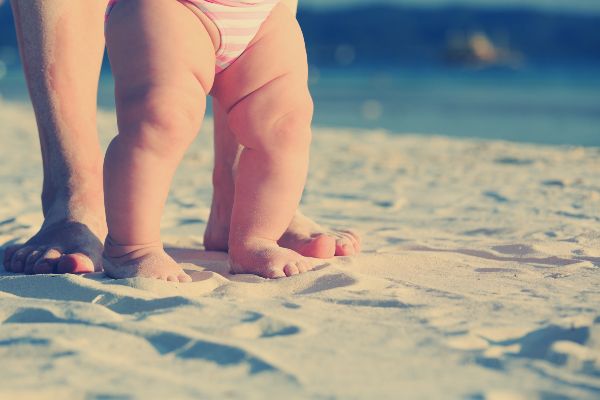 When a gorgeous newborn comes into the world, usually the question you're most likely to hear after querying the baby's name is how much they weigh.
We are oddly fascinated by a baby's weight, likely because we continue to marvel at the miraculous fact that as mums we are carrying whole miniature beings for nine months (it will never cease to be a miraculous thing).
So, this story of an adorable-yet-big baby being born has caught our eye for the most charming of reasons, and many others too it would seem as it quickly went viral.
A baby boy has broken the record for the biggest baby born at a Melbourne hospital almost double the weight of a regular newborn.
Baby Maoama Ala stunned his mum and doctors in Melbourne as they expected the baby to weigh around 4kg, but when he arrived he weighed 2kg more.
He tipped the scales at 6.3kg when he was born on Tuesday at Melbourne's Sunshine Hospital, according to reports from the locality, and only fits into clothes fit for a baby of three to six months.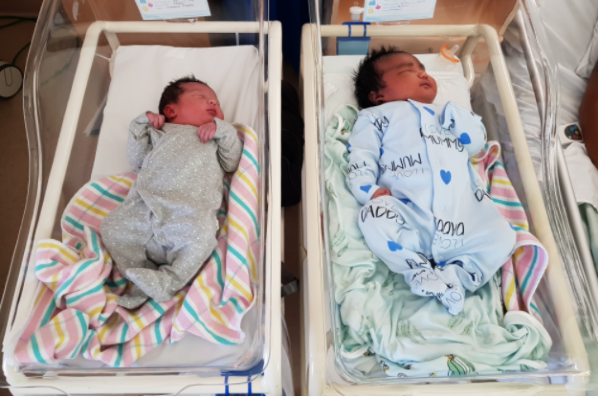 At 6.3kg Maoamo (right) weighs almost double baby Eli Richards, who was born weighing 3.6kg Pic: Twitter
Yep, being too big for the newborn size nappies his parents brought to hospital, he is already wearing three to six-month-old size clothes.
But, just look at him! May we just say, he is, regardless of being that bit bigger, a gorgeous baby - who doesn't love when they're all pudgy and cute?!
"We were all a little bit shocked and surprised by it," Obstetrician Lauren De Luca told reporters.
"This is off the charts." While a maternity ward manager added that it was "unusual" for a baby to be born that size.
"It's something that will often only happen in the careers of midwives and obstetricians maybe once," she said.
The baby is the fourth child of dad Maoama, whom he is named after, and mum Teuaililo Ala.
Mum and baby are doing well, according to reports.