By Niamh Tracey
What has scared me a little about this referendum is how little I've heard about it, and anything that I have heard are phrases like 'quickie divorce' and 'anti-family' being thrown around liberally. Firstly, we need to wake up and realise that family is no longer a husband and a wife and children. There is still a huge stigma attached to being a single parent family in Ireland, or any type of family that is not husband and wife for that matter.
I have been separated for a little over two years now following a marriage break up in early 2017. At just 31, it is the most difficult thing I have experienced in my life to date. Marriage is not just a contract, it is a bond, a ritual. When I got married I had a ceremony, not religious, a civil ceremony, a beautiful personal ceremony bonding us together – literally, we went for a hand fasting ritual.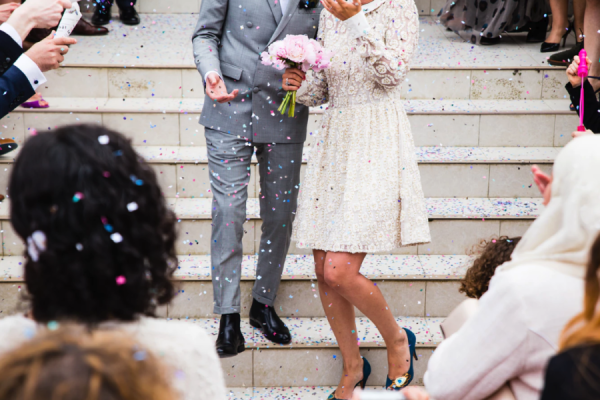 Unfortunately, I was bonded to the wrong person for me, and although I wasn't the one to call time on our relationship, looking back I realised I had made the wrong choice in life.
We weren't meant to be. For me divorce is not just a legal dissolution of a marriage, it is a symbol of independence, the final straw in the break-up of my relationship, complete closure.
Between my ex and me, we have the most beautiful little boy, he is the best thing that has come out of this relationship and for that I am grateful. We will always be joined in some way through our child but not person to person. My son has a relationship with his father and loves him very much, our own relationship remains platonic and civil for that reason.
Imagine a situation where we tried to be a "family" for the sake of saving a marriage? I think our son would be the one who would have suffered the most. Divorce will be the final thing that sets me free, personally.
Going through a break up is tough enough, why then do we force couples to wait four years out of five before they can apply for a divorce? I feel like in a way I'm one of the lucky ones, imagine having to live with your former other half because you can't financially move on or because of kids or for whatever reason, to then have to wait a further four years out of five when you finally live apart to reach a legal conclusion. It is too long.
A marriage doesn't break up overnight, people can cohabit for a long time after a relationship has ended and after a separation. A legal separation is a costly process to go through just to formalise a de facto separation while still remaining legally married.
Changing the divorce law is symbolic for me, it will also save many people the cost implication of going through both a legal separation and a divorce. Introducing new legislation reducing the time of living apart to two years out of three means that people can be individual again without a lengthy wait.
Only just 24 years ago this country voted to end a complete ban on divorce in Ireland. We as a people have been so progressive since then, but it pains me to hear phrases like the above thrown around so liberally in a country perceived to be so liberal globally since the fantastic result of our marriage referendum in 2015, and again last year with the abortion referendum, all while other countries in the World seem to be going backwards. Please vote Yes on May 24.
Niamh is the founder of Mint Movement, a community and support network for single parents. It was set up with the intention of supporting, empowering and kicking the stigma and stereotype that's still attached to being a single parent in Ireland.