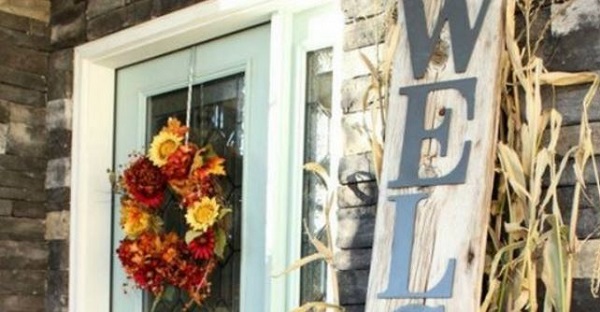 Nothing says 'autumn' like crunching through fallen leaves with your little ones, and we can't help but smile every time we pass a door bedecked with a pretty seasonal wreath. The only problem is, those wreaths are so expensive to buy!
If you have a love of arts and crafts however, you're in luck – because the following is super-easy to make and will look amazing on your front door.
What you will need:
A wreath form (the bare skeleton of the wreath, available to buy in your local supermarket, florist's, or arts and crafts shop)
Differently-coloured leaf vines (again, available in any of the above)
Glue or twine (optional)
Fairy lights (optional)
Fall decorations (e.g.: pumpkins, pine cones, berries, acorns, etc.)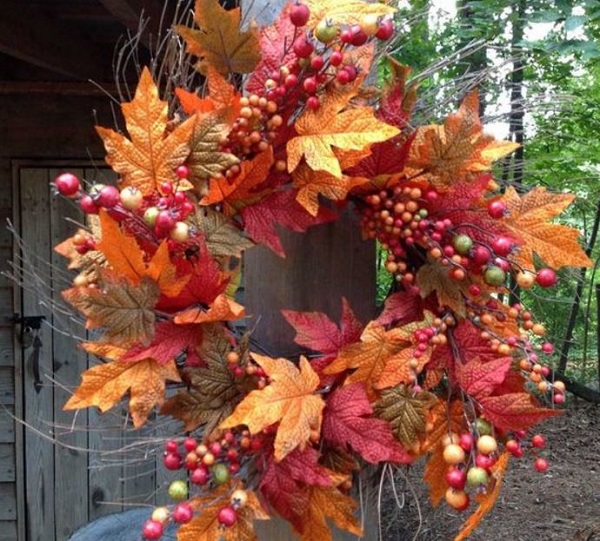 What to do:
Take your first leaf vine and wrap it around the wreath form, leaving a gap in between each section of leaves.
If your vine has a wire base, you can just wrap it around a strand of the wreath to secure. Alternatively, secure it with some glue or twine.
Next, take a different shade of leaf vine and thread it onto the wreath form, filling in the spaces between the first round of leaves.
You can finish off by adding another round of leaves and/ or battery-operated fairy lights and other fall-themed decorations.
To hang, thread a piece of twine through a section at the top of the wreath, and attach to your door via a hook.
Images via Pinterest