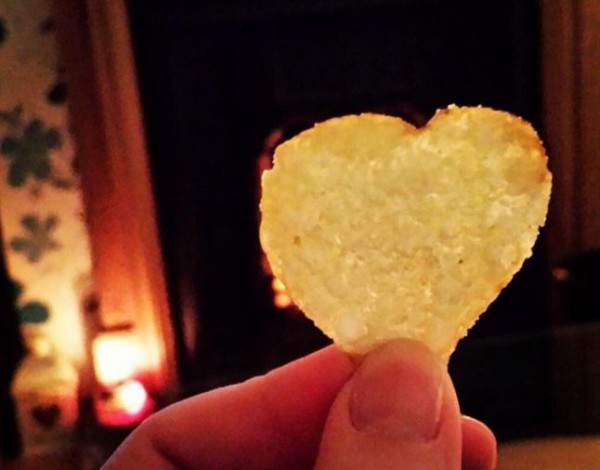 Nothing - and we mean NOTHING - beats the wonderfulness of a tasty, crunchy crisp sandwich.
Whether you're more of a salt and vinegar gal or like to keep things traditional with cheese and onion, most would agree that it is the kind of comfort food that we simply couldn't live without, especially if it's made with an aul bag of Tayto.
And this year, you can eat your sambo in peace - without feeling like you are abandoning your diet - BECAUSE you will be doing it for a good cause.
Yup, Tayto will donate €1 from every €3 sandwich sold in the Tayto Crispmas Workshop to LauraLynn Children's Hospice from December 1 - 24.
Their announcement is part of LauraLynn being the first dedicated Arnotts Charity of the Year; the department store is committed to raising €25,000 for the charity and supporting their initiatives in various ways over the next year.
The Pop Up Crispmas Workshop is located in the iconic Arnotts Christmas windows on Henry Street and Arnotts Festive Flavours Market in the Lower Basement.
The window design has been inspired by Santa's workshop in the North Pole and has been custom furnished and decorated to Mr. Tayto's high standard.
Available in FOUR flavours - cheese and onion, salt and vinegar, smokey bacon and prawn cocktail - it is TOTALLY acceptable to give all a taste!