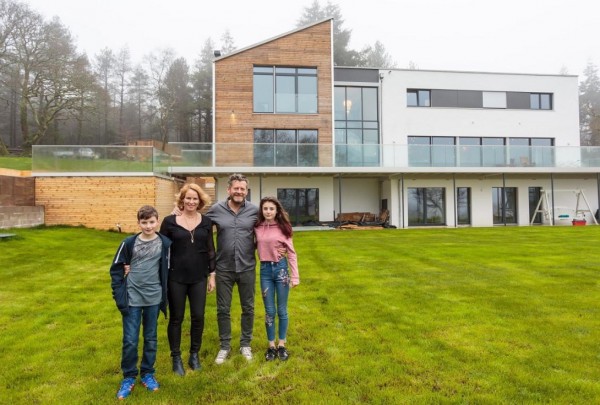 We love Grand Designs, but there is something so comforting about watching the show and knowing you won't have to go through the ups and downs of the brave and committed home-owners who take part.
One family who can certainly attest to this are the Coopers, who have made headlines for putting their incredible 'flat pack mansion' together in just three days.
The Coopers and their Dorset-based property are the subject of a Channel 4 documentary titled Flat Pack Mansions, in which they share their incredible story.
While many home-owners opt for a flat pack house in a bid to save money, the Coopers poured a fortune into their property. First, Richard and Nikki – who own a successful chain of pizza and cider restaurants – purchased 52 acres of land. Then, they put blood, sweat and tears into the planning of their dream flat pack home.
Every single detail of their home was planned in advance and put together in a factory in Bavaria, Germany. Even the exterior walls were clad before the house was shipped over to the UK, after a five-day building process.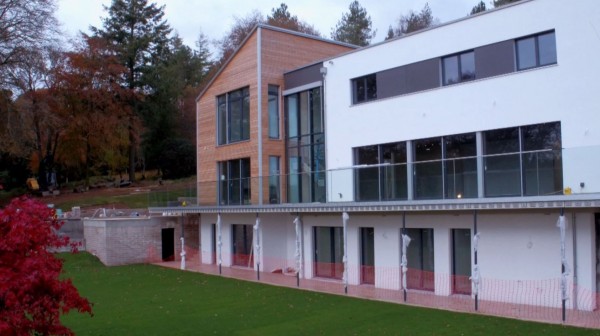 "We had to build a road to get the crane and lorries down [to the house]," explained Richard, in a feature with House Beautiful.
Their £1.2 million made-to-order, eco-friendly, six-bedroom house was then put together in a breath-taking three days. The first floor was laid on the first day; the second floor was laid on the second day; and the roof topped it all off on the third.
Richard, who is father to 12-year-old Teddie and 10-year-old Stanley, confirmed that the work and money invested in their new home is well and truly worth it.
"The great thing about building your own home is that you sit down with a piece of paper and you put down what you want, obviously within budget – that's why it's so brilliant," he said, describing their new home as 'stunning' and 'unique'.
The property measures 5,000 square feet overall, and will eventually also boast a swimming pool. How very fancy!
Well, mums, what are your thoughts on the Coopers' flat pack venture? Would you consider following suit? Do you think it's a good idea? Let us know!