Doing up the house is an emotional rollercoaster. There, we said it.
It's hard work, fraught with dilemmas – like which wallpaper colour suits our complexion (Ochre? Eggshell? Avocado?) or which paint will let us clean off the tomato sauce our toddler is inevitably going to fling at it.
Saying all that, DIY is so worth it. Not only is it a fun, bonding family affair where everyone pitches in, the final result has us patting ourselves on the back, only delighted with our efforts.
But before we get there, here are the eight stages we have to go through first…
1. The hubby thinking he's Handy Andy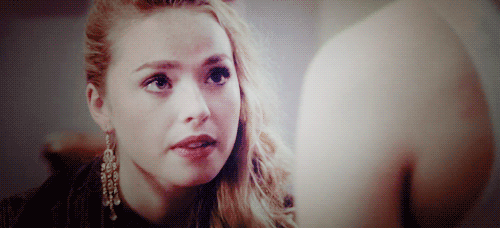 He's painted a wall or two and suddenly he thinks he should get a job on Changing Rooms. And why on earth has he started wearing vests? And why does he refuse to put a shirt on?
2. ...But we get carried away too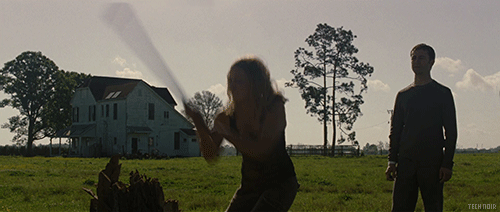 We've used a few tools and now we think we're bad ass, that we can tear the whole house down and build it from scratch again. And no matter what, we refuse to relinquish them. Cue an intervention where they're forcibly removed from our hands, because it's frowned on to bring an axe or a hammer into the local shop when picking up a carton of milk.
2. Waiting for help to arrive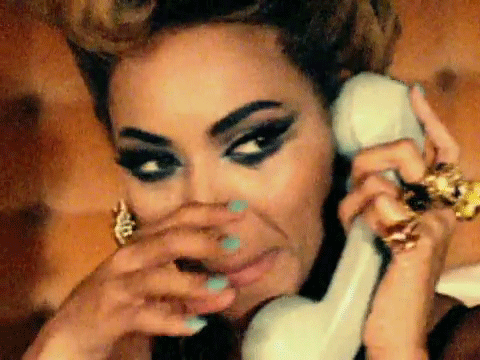 Where's Uncle Tom? He said they'd be here four days ago! And now he's not answering the phone. Don't cry, do NOT cry!
4. Losing confidence in ourselves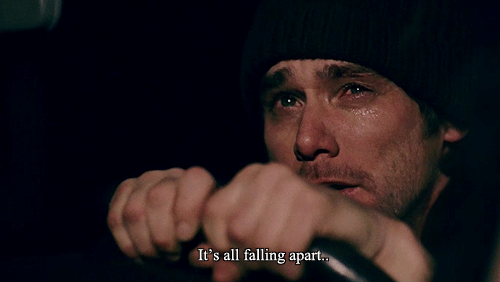 We've had a minor set-back but because we're tired and over-emotional we're convinced we've wrecked the house.
5. Hubby gets over ambitious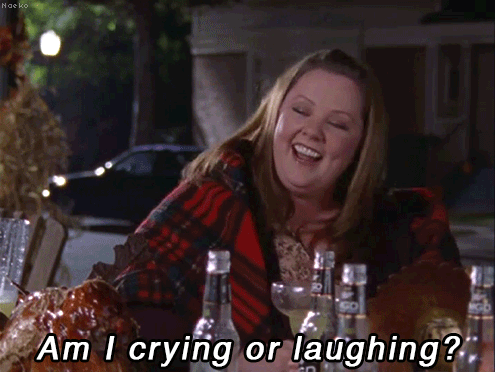 Suddenly Handy Andy gets over ambitious and decides he wants to "break down the wall between the kitchen and sitting room to make the kitchen look bigger". That's when we need advice from the pros. We recommend Decor Warehouse in Walkinstown, Dublin – it's a small family run business renowned for amazing customer service (check out their Facebook reviews!) They'll help talk hubby down AND give you advice on making that kitchen feel more spacious, without knocking the house down.
6. Something we've just spent ages on falling apart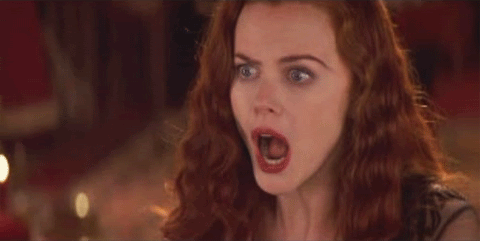 We've just tried putting up some coving, but all of a sudden we hear a strange tearing sound and… it's not, is it? It is, it's coming down. All our hard work, GONE!
7. Someone not noticing that the paint is wet
And it's usually our mother-in-law. Who happens to be wearing her brand new coat.
8. The feeling that it was all worth it

We've sanded, papered and painted and until the house resembles palace. And WE did it. Cue falling into a delighted stupor as we stand back and survey our handiwork.
And to help you every step of the way on your DIY journey, Decor Warehouse is there for you, seven days a week. The guys have a wealth of knowledge and experience and will answer any questions you might have, as well as advise you on the great deals they have on their amazing selection of wallpaper and paint.