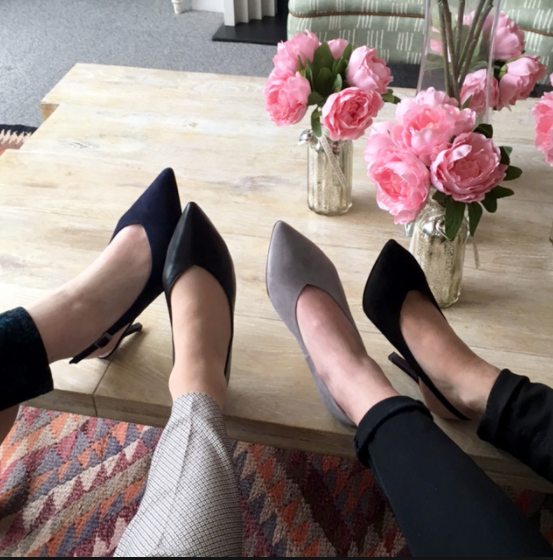 We all know it is the holy grail of fashion- especially when you are pregnant.
Finding shoes that don't cripple you after circa an hour is really flipping hard! I have to spend lots of time in heels throughout the day in work and at events that spill over into the evening.
My solution to date has been keeping flats in my bag which is beyond annoying (and not exactly elegant.)
That's why when we heard about these shoes everyone was raving about, we had to see what all the fuss was about.
The cynic in me was prepared to snort scornfully the minute I slipped my poor toes into their velvety embrace. But wait, that familiar pinch never came.
It's only a matter of time, I told myself as I marched up and down the corridors - I even broke into a run (just for posterity)
It has been a week now and not only have I received a load of compliments for the look of them (no dorky clodhoppers here,) their soft snug fit continues to do its job beautifully.
But WHY are they so comfortable? And why aren't ALL heels this lovely?
The company behind the heels, Sole Bliss are made in a very different way to other heels: They explained that the depth of the toe box allows for extra space for toes, and the combination of components cushions the foot protecting bunions (which make heels hurt more)
Inside the shoe, they have built a 'Bunion Bed' aka comfy padding that stretches to accommodate your foot. Memory foam underneath contours to the shape of the foot and reduces the impact of every step.
They may be made for bunions, but I'd say these beauties are ideal for mums-to-be who have to wear heels a lot of the time for work or weddings.
World's most comfortable heels? After trialling them, we say the hype is actually true.