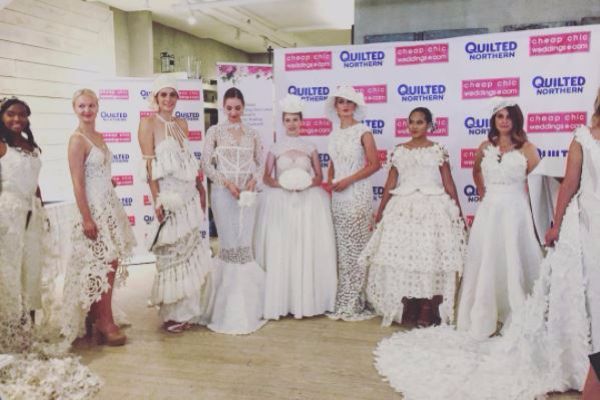 With all of the truly amazing things we see in the world on a daily basis, it's safe to say that it takes a lot to stun us.
However, when we stumbled upon these wedding dresses, we were genuinely left speechless.
Why? Surely they're just your run-of-the-mill white wedding gown? Not quite.
The dresses you are looking at are not made from silk or chiffon - they're made out of toilet paper.
Incredible, I know.
Toilet paper company Quilted Northern has challenged budding fashion designers everywhere to compete in its annual Toilet Paper wedding dress contest to see who can fashion the most beautiful garments using literal loo roll.
The contest, which is now in its 13th year, hosted 10 talented finalists who used an astonishing 247 ROLLS of paper combined to create their masterpieces.
The winner of the competition took home the $10,000 (not so shabby).
Judges Mikie Russo of celebrity wedding planner fame and Mara Urshel, owner of Kleinfeld Bridal, settled on designer Kari Curletto's breathtaking gown.
The stunning winner included a six-foot-long detachable train (also made of toilet paper) and 1,600 butterfly embellishments.
Have a look at all the amazing dresses: