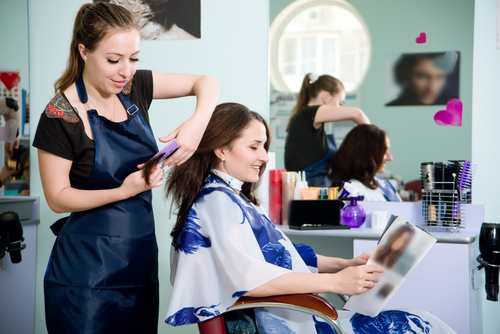 A trip to the hairdressers is a couple of hours of luxury for most mums, but what happens when you end up with a hairstyle that you are less than impressed with.
Here are five tips to help you feel better:
If you are in the hairdressers and realise something is not right say it to them. Their job is to make you feel and look gorgeous so if there is a problem they would prefer a chance to fix it then have you leave unhappy.
The same goes if you go home and feel your fringe is too short or your colour is all wrong. The last thing your stylist wants is you going around bad mouthing their work.
Before you burst into tears try to see how it looks in a few different ways. Tie it up in a braid, a pony tail or a bun to see if that makes any difference.
Put in a few accessories to take away from the bad do - a cute hair band or clip can work wonders.
Remember that hair grows. Seriously, no matter how bad it might look, always keep in mind that hair grows.