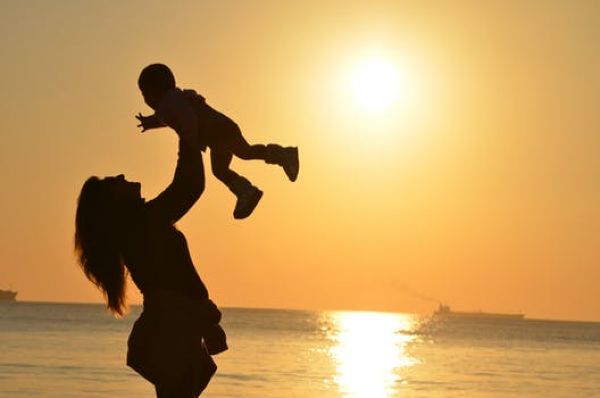 Whilst getting ready for a recent trip to Italy, I caught myself on a thought that I no longer dread travelling with a baby and a young child.
Before we had kids, my hubby and I used to travel to different places both in Ireland and abroad, and when our boys were born we decided that we will give them a childhood full of adventure and memories.
When did we start travelling with our kids?
Both of our boys started travelling around Ireland when they were only a couple of months old and abroad when they were around 9-months old. As a seasoned parent traveller, I now know what to bring on our trips with two children under the age of five and how to limit the number of bags to two hand luggage and two normal luggage pieces for all four of us.
Of course, this was not always like this, I will always remember our first couple of trips. The over-packing, forgetting essentials, relying on the country of origin to have what we are accustomed to in Ireland. But I will promise you this, it does get easier.
1. So how do we pack?
One of the most important things to do if you are the one packing for the holiday with small children is to make a list! I do not mean the day before your travel. I mean start making it a week in advance, because I usually find that I forgot to add something that I absolutely could not go without during that week.
The decision on what to bring usually depends on the type of travel that we do, whether we are flying, driving or flying and then renting a car to drive around.
If we were travelling to our destination in our car, I would ensure that boys had their comfortable car seats and my one-year-old would also have a light buggy that we could easily pack away in the car and fold when we are in any restaurants or other establishments. It would also mean that we can bring other normal day items such as bottle steriliser, bottle warmer, etc.
If we were flying to our destination, we would bring a light buggy and a harness. Some cities in Europe are full of cobblestones and steps, so sometimes it is easier to use a harness to get around and explore.
If we were flying and then renting a car, we would make sure to have a booster seat for my oldest son who is four (but tall for his age) and the car seat with wheels (all in one) that can be used for my one-year-old to get around for short trips. For any long walks or rough terrain, we have a baby harness to carry him around.
What about flights?
If we were travelling to our destination via direct flight we would bring our buggy to the aeroplane. However, if we were taking a connecting flight, then we would hand in the buggy at the bag drop and use harness between the flights. This way we do not have to wait for the buggy to be unloaded in between the flights and have more time to get to our connecting flight.
What do we bring in our hand luggage?
For the plane, we normally have two hand luggage pieces, an adult one and a kids' one. In our 'adult' bag we normally have documentation, cameras, computer pads and two changes of clothes per person in case our luggage gets lost.
The kids' bag has two novelty items for each of the boys to keep them entertained. For example, for my eldest, I would have a magazine with activities and crayons and my youngest will get some interactive toy with low sounds (he loves music but I do not want to annoy the rest of passengers with repetitive loud sounds). This bag would also have nappies, wipes, snacks, drinks and one bottle each for water and their sleeping teddy (one each).
What do we bring in our main luggage?
For our main luggage, we normally have two bags, one that has shoulder straps and one that can be rolled around. This means that the person that is pushing the buggy only has one hand luggage that we usually attach to the buggy so the hands are free to hold the buggy and one of our kid's hands.
Our youngest normally has the most items to bring. For him, we normally bring a light-weight travel cot and one sleeping bag. We normally pack away enough nappies for the entire trip as there are not always shops that sell them near us, especially the brand that we are used to. Also, this means that by the end of the trip we have a lot of free space for any presents/souvenirs that we might acquire during the trip.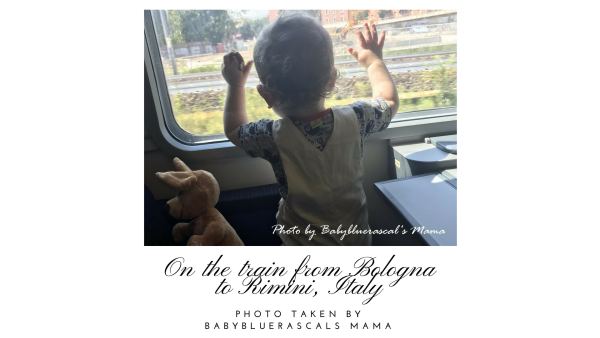 If there is no washing machine, then an outfit for each day and a few extra ones for kids. However, if there is a washing machine then half of what's required. Two pairs of shoes for each, undergarment essentials, toothbrushes and toothpaste, deodorants, a hairbrush and top-to-toe washing soap for kids, chargers for all of the electronics and kids medicine such as Calpol. If it is a beach holiday we would also pack swimming suits, floaties, sun cream, and mosquito spray.
For us, travelling as a family is of utmost importance. For one, my kids get an understanding that the world is a beautiful place and is very diverse. They now know that there are different languages and races around the globe and travelling makes them be more appreciative of their own home and country.
On the other hand, as parents we also need some diversity in the surroundings, which can sometimes become routine and the only excitement being the milestones in your baby's development.
Now I can say for certain that travelling is something that all parents should definitely do, even if their babies are 'too small' in the eyes of others. Age doesn't matter, it is how you feel and what you think is right for you as a family