It's hard to figure out which bottle with handles or sippy cup you should be giving your baby and when. The market is jam packed with products and endless advice about which one is best and which one you should use . When it came to my babies, I always turned to a trusted brand for advice - one that was built in understanding a baby's needs, and not just about making a quick buck. We sat down with the experts at MAM to understand which one suits each stage and why. Here goes!
4+ Months
The MAM Trainer 2-in-1 220ml Bottle with Handles €8.49
is the ideal companion for everyday baby life. It has a smart hard handle which attaches to baby's bottle giving them that first surge of independence. It still has the MAM SkinSoft silicon teat making it easy to switch from bottle or breast to cup. It has a spill free or free flow valve, (just by removing the clear silicone valve) and ergonomic non-slip handles make it easy and comfortable for baby's small hands to hold - perfect for outings with your little one.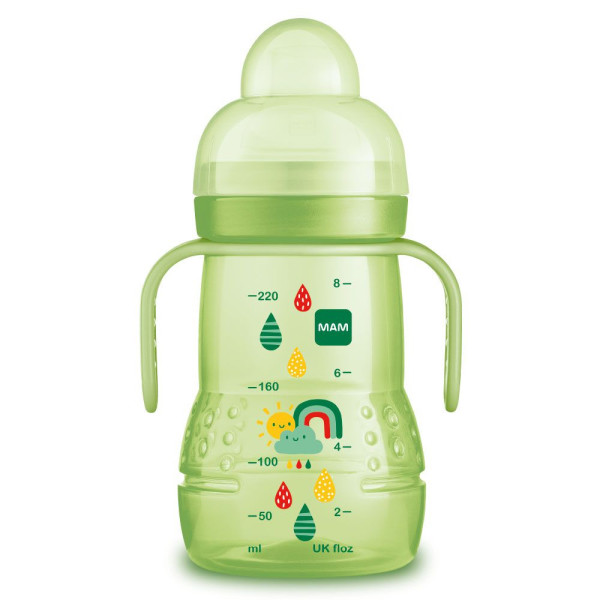 4+ Months
The MAM Starter Cup 150ml Cup with Handles €8.99
is baby's first cup, so it's extra light and small to let them explore their new motor skills. This cup has an extra soft spout and is spill-free allowing baby to control the flow rate. The ergonomic handles are non-slip where it makes sense – on the inside! – for instant grip. The Starter Cup is perfect for travel with baby.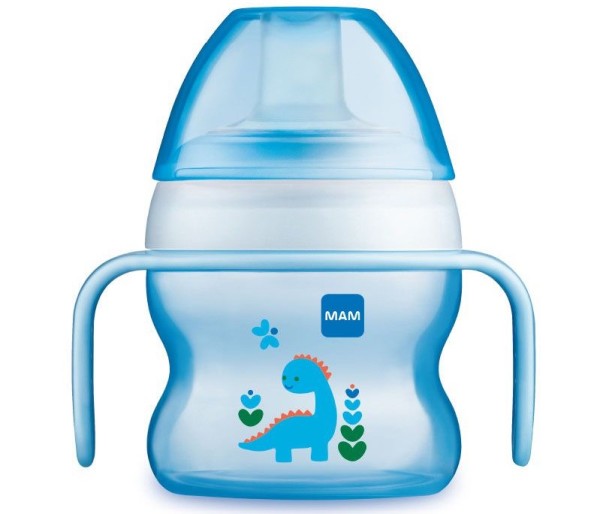 6+ Months
The MAM Learn to Drink 190ml Cup with Handles €7.99 is perfect for your older baby from 6 months onwards. The easy to hold large cup has a patented valve system with spill-free (with valve) or free-flow without valve system making them great travel companions.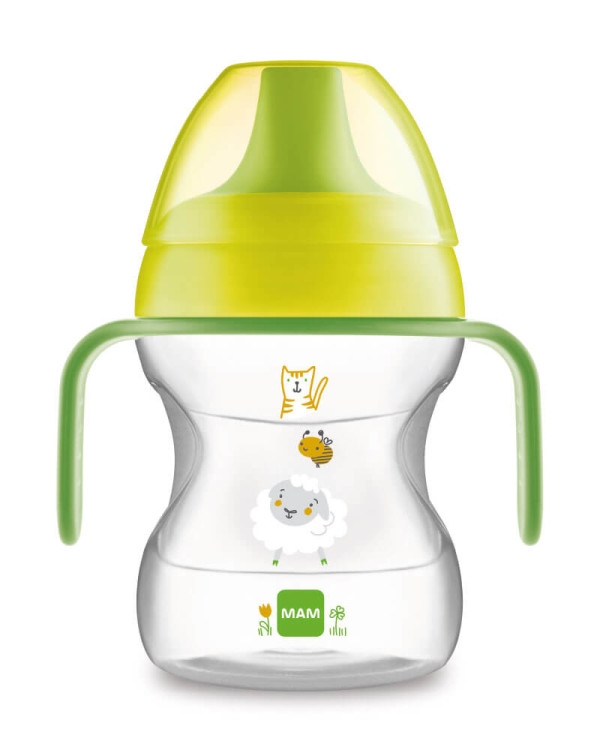 8+ Months
MAM Fun to Drink 270ml Cup €9.99
Stylish and simple for your little explorers, this cool 270ml cup comes in 3 colours. It has a hard spout, transitioning your toddler from bottle to hard beaker or cup. Perfect fo travelling or staying away from home with your growing adventurer.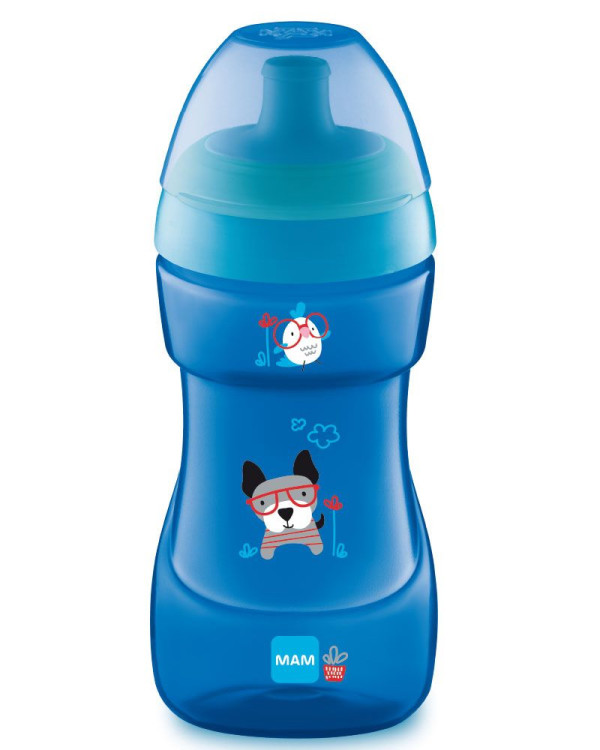 12+ Months
MAM Sports Cup 330ml €8.49
This is a smart sports bottle ideal for any growing kids! It has a spill-proof sports cap which is hygienic and innovative with nothing to pull or push. The clever valve system means the cup is free-flowing and spill-free and the anti-slip curved waist makes it easy for small hands to hold!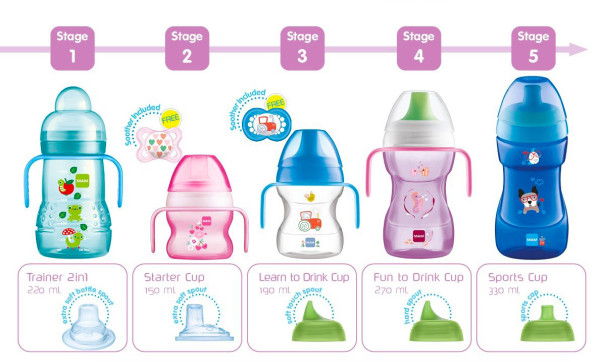 MAM Baby Range is available from HealthWise, CarePLus, Lloyds, Meaghers Pharmacy, McCabes, Mulligans, LIFE, CARA, Adrian Dunne, Chemist Warehouse, Inis and Allcare Pharmacies and Independent Pharmacies Nationwide.